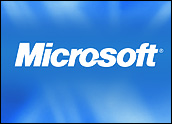 In an effort to avoid consumer confusion and information overload, and atthe same time to mirror the success of companies like Amazon and Dell,Microsoft has unveiled a new shopping site for Windows hardware andsoftware.
The software behemoth said the main reason for theWindows Marketplace site was to present all of the nearly 100,000 Windowsadd-ons — everything from screen savers to accounting applications todigital cameras — in one easy-to-navigate place.
Clarity and Competition
While the move is seen by industry observers as an obvious play againstthe likes of Amazon — Microsoft will include customer reviews and searchcapability — analysts say the site also provides a valuable service for customers, whoface an over-abundance of software and hardware information online.
"It does serve a purpose for customers," YankeeGroup senior analyst Laura DiDio told the E-Commerce Times.
"Certainly, Microsoft is trying to further its own interests, but at the same time it is helping users with this," she said.
Centrally Located
Boasting of nearly 95,000 products — including downloadable software –Microsoft said the purpose of Windows Marketplace is to provide a centralonline place and reduce confusion and complexity for Windows consumers.
Microsoft said it had refined product groupings and search tools to allowhunts by category, product, company, or popularity.
Microsoft also said products could be compared and that the new site wouldenable customers to communicate on their experiences through reviews andmoderated discussion groups.
The site will be organized into 500 categories and will featureproducts from about 2,000 partners.
Offering downloads — including some at no charge — for thousands ofapplications, Microsoft said its new marketplace was aimed at reducingconfusion for Windows users.
Direct From Dell
Forrester analyst Ted Schadler told the E-Commerce Times the new Microsoftsite is proof of the success of Dell, which has turned direct sales toconsumers into a powerful business model.
"The whole retail experience that happens at the point of sale has becomea pretty powerful thing," Schadler said.
Schadler also noted Microsoft's market research before launchingthe site, which helped the company build the listings and taxonomy.
"They obviously did some market testing to come up with these categories,and that helps," he said.
Media Market
Microsoft also tied the Windows Marketplace to its new digital entertainmentstrategy, announced this week. Martetplace has new features and software formedia center PCs and peripheral devices.
The company called Windows Marketplace "a key element of its broadervision for a digital lifestyle," which represents a major emerging market,DiDio said.
"Microsoft's grand, overall plan is to get into all of these new marketsand the media center idea," she said. "That's where the money's going tobe."