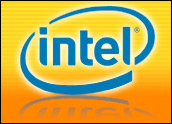 Chip giant Intel this week signaled a cost-cutting reorganization amid slower sales of its microprocessors and related silicon and software products. Chief Executive Paul Otellini reported the company would seek to save as much as US$1 billion this year.
The leading chip company in the world, Intel does not typically make moves to pare down its operations, and has even added workers and invested in development during slumps in the overall tech economy. However, the firm is facing greater competitive pressure from rival Advanced Micro Devices, and is now contemplating ways to make its many operations more efficient.
Job Cut Fears
The biggest question for many after Intel's announcement was whether the firm would be cutting employees. Semico Chief of Technology Tony Massimini said he could not recall the last time Intel actually did have job cuts and doubted this would be central to the firm's cost-cutting strategy.
"They're very good about keeping people and re-training them," he said.
Intel continued to invest in staff and capacity even during the tech slump of 2001, he noted, when it made moves to prepare for the recovery that is now here.
Fab Giant Frugality
Owner of five 300mm semiconductor fabrication facilities, Intel is likely to spread its cost-cutting measures evenly across its operations, Massimini predicted.
"They're probably being very selective in how they spend money," he said. "They're looking at capacity and asking, how do we bring it on, and do we need to spend this all right now?"
Highlighting that AMD, along with its chipset partners, was able to take advantage of Intel's mistakes on digital video recorder (DVR) chipsets, Massimini said Intel is now betting its new Core microarchitecture can help it fight back.
"That is what they're looking to to regain market share," he said.
Although Intel may be trimming back its capital spending, the company is still set to spend more than $6.5 billion this year, an increase from last year, according to Massimini.
"They may certainly be spending less, but they're still spending a lot," he said.
Standard Procedure?
Pointing out Intel's vast holdings and variety of initiatives, there may be some obvious places for Intel to cut costs, opined Mercury Research President Dean McCarron.
He was skeptical that the chipmaker's belt-tightening plan was a response to AMD's momentum, however.
"I don't think it's a response to AMD at all," he said.
Agreeing with Massimini, he noted that Intel tends to favor attrition over layoffs when it comes to trimming employees, and pointed out that Intel is known to stick with strategically laid, carefully scheduled cost-cutting plans.