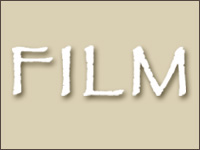 In yet another experiment to leverage legal, digital distribution of Hollywood movies, Universal Pictures and online rental service LoveFilm announced they will begin offering a download-to-own Internet movie service in the UK next month.
The service will kick off with the release of the feature film "King Kong," which will be available when the DVD becomes available in the UK next month, according to the companies.
Details were scant on the business model and exactly what downloaders will be allowed to do with their digital copies of movies. However, industry watchers said other studios and online rental outfits are planning to roll out similar services in the coming weeks.
"Over the next couple of months, you're going to see more than just this," Yankee Group Senior Analyst Mike Goodman told TechNewsWorld.
Developing Downloads
Universal Pictures officials said the service, to be rolled out first in the UK with LoveFilm and eventually, beyond Europe with other partners, will allow users to download the Universal films for about US$35 each. Customers will gain access to digital downloads for a laptop and/or PC, and will also receive a hard-copy DVD in the mail.
The companies called the service the "first of its kind" and indicated the business model is likely to change over time.
They also said more feature films, including "Nanny McPhee," "Serenity," "Doom" and others, would become available soon at different prices.
Net Video Stores
Universal is not the only movie studio looking into digital distribution, and Goodman predicted all of the major movie makers will be developing their own download services, or "Internet video stores," in due time.
Goodman stressed that all of mobile and online video offerings and services at this point are considered experiments, and only time will tell which model and movie selection wins out.
A key test for consumer acceptance of the digital movie downloads is how that ownership compares to the experience of going to a store and purchasing a DVD, he said.
Limited Uptake Predicted
While a download service has its appeal, it may not find success with consumers if they are limited in what they can do with the download, Gartner Research Director Michael King told TechNewsWorld.
"I'm always a little hesitant with pay to download, pay to play," he said. "To be honest, it will have limited uptake until you recognize the customer doesn't want to buy content over and over."
King agreed there are likely to be more, similar announcements and business models for movie downloads, and while he indicated the market is promising, he said it will not come quickly.
"I think the model does have a lot of legs," he said. "But it's going to take a long time."