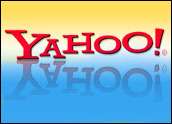 Yahoo unveiled details of a plan to update both its platform and tools for Web search advertising, in an effort to contemporize the lucrative business model that is driving dollars and competition among the Internet company and its chief rivals Google and Microsoft.
In announcing a revamped search advertising platform and new application program interfaces (APIs), Yahoo is building on its own search and advertising history, as well as the code and business of Overture, a search advertising pioneer Yahoo acquired for US$1.6 billion in 2003, according to IDC analyst Sue Feldman.
"It's big business," she told the E-Commerce Times, referring to an $11 to $12 billion dollar market for advertising with search results.
Phased Change
In keeping with the rolling style of competitive announcements made by Google, which has introduced a range of new products and services recently, and Microsoft, which rolled out its new search ad platform in beta form last week, Yahoo indicated the new platform, codenamed "Panama," would roll out in three phases.
First, the near-complete new platform will be deployed to search engine marketers. These groups will get to take advantage of the new tools and functionality in the third quarter of this year in what Yahoo is calling the second phase of the rollout. Third, Yahoo will implement a quality-based ranking model after advertisers have become familiar with new features. The new platform will be provided on a country-by-country basis.
"Yahoo's new technologies and features should encourage more participation in search advertising by making it easier for marketers to understand the performance of their campaigns and experiment more frequently with the medium," said Yahoo Senior Vice President of Advertising Steve Mitgang.
Ads Bring Results
While there is a distinction between a Web search platform and an advertising platform, a combination of the two has been successful for Yahoo, Google and Microsoft, IDC's Feldman said.
"It is advertising that is fueling this big new digital marketplace," she said. "You can give away information in exchange for advertising revenue, which you share with the search engines."
The key to online advertising revenue is a strong audience that is loyal to a trusted and used Internet search service, Feldman added. Another key ingredient is the software tools that make search advertising easier, she noted.
Market March
Yahoo's new platform and tools are expected to better match search results with search intent, Basex CEO and Chief Analyst Jonathan Spira told the E-Commerce Times.
"They certainly have to bring a new level of innovation out to compete," he said.
Recalling the days when Yahoo was competing with Alta Vista and no one had heard of Google, Spira said it is unlikely a dominant player will be able to last on top.
"There's always the possibility that things will change dramatically in this market," he said.