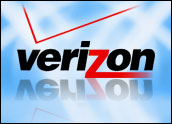 Fixed and wireless phone giant Verizon this week filed with the Securities and Exchange Commission (SEC) details of a possible plan to spin off its U.S. print and online yellow pages business.
The company said it had not yet made a final decision on the directories spinoff, but signaled it would divest itself from directory publishing one way or another by the end of the year, whether via a spinoff or a sale of the unit.
The move keeps Verizon's strategy, whether as a core telecom carrier or not, somewhat confusing, but it may help free up resources that could result in better broadband or wireless services, Basex CEO and Chief Analyst Jonathan Spira told the E-Commerce Times.
"An eventual sale of the directories division could permit Verizon to accelerate its rollout of fiber optics and hence bring better and faster Internet access to more subscribers," Spira said.
Ready to Shed
Verizon's SEC Form 10 filing represents the phone company's first step in a spinoff, sale, or combination that will rid the company of its directories business, known as Directories Corp., by the end of 2006. The company announced late last year its intention to review its options for the operation.
Among details of a proposed spinoff, as required by the SEC, Verizon said the separate directory company would be renamed and headquartered in Dallas with about 7,100 employees.
A spinoff or sale must still be finally approved by Verizon's Board of Directors, and would also have to clear regulatory approvals.
Return on Assets
Although the company's yellow pages directories are a valuable, profitable asset, Verizon is looking to improve its return on assets, according to Ovum Vice President of Wireless Telecoms Roger Entner.
"As a financial metric, it improves your return on assets, so Wall Street looks at you more nicely," Entner told the E-Commerce Times. "If you sell it for several billion dollars, it's good because you want to leverage your company."
Calling the strategy strictly a financial move, Entner doubted whether Verizon's directory spinoff would have any impact on Verizon's broadband or wireless efforts.
Trading for Expansion
Spira, however, said Verizon is likely freeing up the value of its directory business — the second largest in the U.S. and a generator of about US$3.4 billion in sales last year — to reinforce its other businesses.
"There's a lot of money there," he said. "It seems like the basis for that would be one, they're not in the information business as they once were, and two, they could use the money to expand their infrastructure."
Some confusion remains, however, as to what business Verizon wants to be in, Spira added. The company's directories move would take it further away from the carrier business, and it has in the past talked of plans to buy back shares of Verizon Wireless from Vodafone.
"[The directories spinoff] is smart if the proceeds are used to expand their broadband, to expand their fiber, or to expand their wireless," Spira said. "It's a question of how they feel this fits into their business."