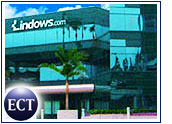 Lindows.com and Microsoft today announced that the two companies have reached a worldwide settlement in the trademark-infringement cases between the two companies.
"This case was centered on the fundamentals of international trademark law and our necessary efforts to protect the Windows trademark against infringement," said Tom Burt, corporate vice president and deputy general counsel for Microsoft.
"This settlement addresses those concerns, and we are pleased that Lindows will now compete in the marketplace with a name distinctly its own."
'Pleased To Resolve This'
"We are pleased to resolve this litigation on terms that make business sense for all parties," said Michael Robertson, CEO of Lindows.
"Over the next few months Lindows will cease using the term Lindows and transition to Linspire globally as our company name and primary identifier for our operating system product."
The settlement agreement resolves all claims in this litigation, both in the United States and internationally. Specific terms of the settlement were confidential. However, Microsoft reportedtly will be paying $20 million to Lindows.com.