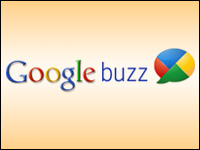 The latest blast of indignation against Google's much maligned social networking tool, Buzz, has arrived in the form of a lawsuit filed on behalf of Eva Hibnick, a Florida resident, in a San Jose federal court. The complaint alleges privacy violations and seeks class action status.
Buzz violated several laws, including the Computer Fraud and Abuse Act, according to the filing.
Considering the outcry that arose after Buzz was released, a lawsuit may seem to be a logical — even expected — response. Google received more than 9,000 comments on its blog announcing Buzz — most of them critical.
The Electronic Privacy Information Center (EPIC) has already filed a complaint with the FTC on the grounds that the new service violated federal consumer protection law.
Sudden Impact
It urged the commission to require that Google make the Buzz service fully opt-in. It also asked that Google stop using Gmail users' private address book contacts to compile social networking lists.
By then, Google had tweaked the privacy controls on Buzz, making much of the complaint moot. EPIC intends to go forward with its complaint, however, to establish a precedent for future networking initiatives on the part of Google or other companies.
At the heart of the objections raised by Hibnick and EPIC is the way Buzz operated at its launch. In its default mode, it cobbled together networks by recruiting people users emailed the most.
Unless the privacy controls were activated, anyone logging on to Buzz could automatically become part of a network consisting of any number of contacts — all of whom could see each other's contacts.
Google has changed Buzz's privacy settings, but the outrage has not subsided. Nor has the possibility of regulators stepping in — the EPIC complaint is still pending.
Whether Google's overreach with Buzz meets the threshold for litigation in a federal court — much less class action status — is debatable, however, according to Christopher Collins, a partner with Vanderpool, Frostick & Nishanian.
Dubious Merits
"First of all, this has to be certified as class action, and that is not easy to do," Collins told the E-Commerce Times.
If it were — or even if Hibnick were to proceed on her own — it would still be a uphill battle to prove that Google violated the law. What Google did is not addressed in the tenets of the Computer Fraud and Abuse Act, Collins opined.
The U.S. Constitution guarantees protection only against government intrusion, Collins pointed out.
Also, even though they were not as consumer-friendly as they are now, Buzz's original privacy settings did allow people to opt out once they understood how the system worked.
Does Hibnick's complaint have the substance to succeed as a class action?
"I just don't see it," said Collins.