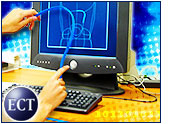 Eastman Kodak has signed an agreement to purchase National Semiconductor's imaging business unit, which develops and manufactures metal oxide semiconductor image sensor (CIS) devices. Terms of the agreement were not disclosed.
As part of this agreement, Kodak will acquire certain assets, including intellectual property and equipment, and plans to hire approximately 50 employees that are currently supporting National's Imaging business.
Most of the employees are based in Santa Clara, California. These assets will become part of Kodak's Image Sensor Solutions organization, which manufactures image sensors for professional and industrial imaging markets.
Kodak manufactures high-performance charged coupled device (CCD) image sensors, and has a history of development in both CCD and CIS technologies. Through this acquisition, Kodak hopes to add new resources to strengthen the company's ability to design CIS devices.
"The growing popularity of digital cameras, camera phones and other imaging-centric consumer electronics products has created a significant opportunity for Kodak to leverage its portfolio of CIS technologies," said Chris McNiffe, general manager of Kodak's Image Sensor Solutions organization.
As a result of the acquisition, Kodak will open a new office for the Image Sensor Solutions division in Sunnyvale, California. Staffed by the former National Semiconductor employees, this group will collaborate on CIS design and commercialization with the existing team located at Kodak's headquarters in Rochester.
The companies expect to close the acquisition, pending regulatory approvals, in the next few weeks.