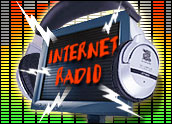 SoundExchange has agreed to implement a cap on the royalty rates large Internet radio webcasters must pay, the organization announced Thursday.
TheThe Copyright Royalty Board (CRB) recently ruled that webcasters must pay a US$500 minimum fee per station or channel, regardless of the overall number of stations or channels they stream. The new arrangement puts a cap of $50,000 on that amount.
"This agreement shows that we can address specific issues of concern to the industry through private negotiations while upholding the integrity of the CRB process and while protecting the interests of SoundExchange members," said John Simson, executive director of SoundExchange.
DiMA Approval
"This agreement marks an important first step in the Internet radio royalty negotiation process," said Jonathan Potter, executive director of the Digital Media Association (DiMA), which represents many large webcasters.
"We're encouraged by this development and the knowledge that good-faith negotiations have begun," he added. "We look forward to the next step of negotiating the royalty rates that will allow for the growth of the Internet radio industry, a platform for music discovery for consumers."
Skyrocketing Rates
SoundExchange was set up by theRecording Industry Association of America (RIAA) to collect royalties for labels and performers.
In addition to setting the minimum fee per station, the CRB ruling in March also increased per-song, per-listener royalty rates between 300 percent and 1,200 percent, retroactive to the beginning of 2006. The new rates were to take effect in May, with payments slated to begin July 15.
The ruling raised a widespread cry among Internet radio stations and listeners, many of whom charged that the new requirements would put the majority of webcasters out of business. Many Internet radio broadcasters participated in a day of silence in June to protest the increases.
The minimum fees were a particularly touchy issue given that big webcasters such asPandora, which has millions of listeners, allow individuals to create their own channels. Having to pay $500 for each of those would have quickly bankrupted many such operators.
'Sword of Damocles'
In exchange for the cap, webcasters agreed to begin providing SoundExchange with a full census of songs performed every day, and to form a committee to evaluate the issue of streamripping and potential technological solutions to it.
The agreement currently applies only to signatory services and only on behalf of SoundExchange members, but "it is the intention of all parties to present this agreement to the Copyright Royalty Judges and seek its adoption industry-wide," SoundExchange said.
The cap "removes the Sword of Damocles from above the head of webcasters," Kurt Scherf, vice president and principal analyst with Parks Associates, told the E-Commerce Times. "This helps webcasters understand what their cost to operate will really be — but the biggest thing it does is remove the uncertainty."
Indeed, "it's very clear to everybody that right now the deck is being reshuffled," added Parks Director of Research John Barrett. "Everyone wants to work out a deal in their favor, because once the agreements are made, inertia could carry them forward for decades."
A Break for Little Guys
SoundExchange on Tuesday also announced a discounted rate for smaller webcasters.
Partly in response to a request made by U.S. Reps. Howard Berman, D-Calif., and Howard Coble, R-N.C., SoundExchange began sending formal offers to qualified small webcasters. The deals will alow them to continue operating through 2010 under essentially the same terms that have been in effect since 1998 with respect to the use of sound recordings owned by SoundExchange members. That amounts to roughly 10 percent to 12 percent of annual revenue for those earning $1.25 million or less.
Sound recordings of nonmembers would still be subject to the new rates.
Much Still to Be Done
Although the biggest stumbling bock to a workable deal may have been removed, much remains to be done, Jake Ward, a spokesperson for the SaveNetRadio coalition, told the E-Commerce Times.
"We are encouraged by the announcement," he said. "This agreement is a clear sign of progress in the ongoing negotiations between webcasters and SoundExchange, and a very good first step toward a viable solution — but it is just the beginning. As the negotiation of recording royalty rates and terms continues, SaveNetRadio urges everyone involved to work in good faith toward a resolution."
Under the CRB's new rates, webcasters would have owed SoundExchange about $1.15 billion for 2006 and a like amount for 2007, Ward said, largely because of the fees that would have been assessed from sites like Pandora, with its 6.5 million listeners and even more channels.
"That was a fundamental misunderstanding on the part of the Copyright Royalty Board about the nature of Internet radio," he remarked.
Rates on the Table
Still remaining, however, is establishing the terms and conditions for rates webcasters must pay per song and per listener, Ward said — something being negotiated between webcasters and SoundExchange.
"This agreement takes the biggest looming issue off the table. Negotiations couldn't have begun until that happened," he explained, "because, legally, webcasters owed that money, and it would have bankrupted most of them. It was an outlandish request that could never have been paid."