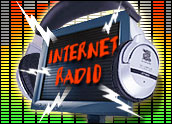 As the July 15 deadline for new Internet radio royalty rates to take effect sailed by in relative peace, most Internet radio webcasters remained up and running following initial results of compromise talks late last week between webcasters and SoundExchange.
Most recently, SoundExchange, the arm of the Recording Industry Association of America that collects the royalties, confirmed on Friday that it had offered to cap the US$500 per-channel minimum fee stations must pay at $50,000 per year. In exchange, it asked webcasters to provide more detailed reporting of the music they play and to help stop "streamripping," a type of piracy in which listeners turn Internet radio performances into a digital music library.
"We believe that this minimum fee proposal addresses webcasters' concerns about the minimum fee affecting webcasters with hundreds or even thousands of stations," said SoundExchange Executive Director John Simson.
Warm Reception
The offer was quickly met with approval by the Digital Media Association (DiMA), which includes many large music webcasters.
"DiMA appreciates SoundExchange's acknowledgment that the minimum fee issue is critical to our member companies," said Jonathan Potter, the group's executive director. "With the minimum fee issue off the table, our companies are hopeful that we can quickly meet with SoundExchange to negotiate a fair royalty rate that will support a sustainable business environment for Internet radio."
The new royalty schedule, approved in March by the Copyright Royalty Board, imposed dramatically higher royalty fees, retroactive to the beginning of 2006, as well as a minimum payment of $500 per channel for all stations, regardless of their size. If they remain in place, the new fees are widely expected to put many Internet radio stations out of business.
Ongoing Negotiations
Last week the U.S. District Court of Appeals for the District of Columbia Circuit issued a blow to webcasters when it refused their request to stay the July 15 start date for collecting fees under the new royalty schedule. However, late Thursday, SoundExchange also said that as long as negotiations were ongoing, it would not take legal action against Web radio stations after the Sunday deadline.
SoundExchange has also offered to discuss the royalty rates small commercial and noncommercial webcasters must pay.
Meanwhile, the Internet Radio Equality Act, filed in April, would reverse the CRB's decision. Another bill introduced last week would provide a legislative stay.
In the meantime, "we do expect commercial webcasters like Yahoo and AOL to pay the new royalty rates set by the CRB due July 15," Simson said. Although the CRB's new rates and terms are in effect and royalties are accruing, he added, "we continue to work with small and noncommercial webcasters and hope that we will be able to resolve our issues as soon as possible."
One-Size-Fits-Nobody Proposal
"This ongoing conversation is certainly a good start, but it is just the beginning," Jake Ward, a spokesperson for the SaveNetRadio Coalition, told the E-Commerce Times.
Artists, labels and radio stations need each other, Ward said, and any solution will have to satisfy the needs of both sides by ensuring the viability of the industry as well as compensation for artists, he added.
Rather than basing royalty rates on performance, "which in some ways aligns the success of one side against the success of the other," Ward explained, the most likely form a win-win solution will take is a royalty rate structure based instead on revenues. "That way, if a webcaster is successful, the artists are successful too," he said.
"The one-size-fits-all proposal by the CRB doesn't fit anybody," Ward noted.
Time to Grow
"Per-performance royalties, unless set at a very low rate, would exceed the revenues of small commercial webcasters," agreed David Oxenford, a lawyer who is representing many webcasters in the negotiations.
Internet radio is still a young business, but it is a national one for advertising purposes, meaning that it can't rely on revenues from local advertisers the way traditional radio stations can, Oxenford told the E-Commerce Times. Yet until Internet radio stations begin to achieve a bigger size, they have little chance of attracting national advertisers, and can't possibly afford per-performance royalty rates, he said.
Ultimately, "the win-win here would be a percentage-of-revenue royalty rate at a level that would allow these webcasters to grow their businesses," he concluded.