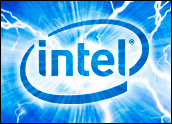 The European Commission fined dominant CPU maker Intel US$1.4 billion on Wednesday after finding the company violated anticompetition laws.
Intel CEO Paul Otellini blasted the decision in a conference call with reporters, saying EU regulators had ignored crucial evidence that will, on appeal, prove the company innocent of charges that it harmed consumers by using discounts freighted with conditions designed to limit rival chipmaker AMD's market share.
"It's hard to imagine how consumers were harmed in an industry that's lowered the cost of computing by a factor of 100 during this case," he said.
Discounts at Issue
The 542-page decision, the full version of which has not yet been made public, dates back to a 2000 complaint from AMD.
The EC's decision concludes Intel gave "wholly or partially hidden" rebates to computer makers who agreed to give most or all of their business to Intel, according to a summary posted on its Web site.
Further, the company paid a major electronics retailer to stock only Intel-based computers, according to the summary.
"Intel has harmed millions of European consumers by deliberately acting to keep competitors out of the market for computer chips for many years," said Competition Commissioner Neelie Kroes.
Fine Must Be Paid
The order requires Intel to pay the fine within 90 days and stop the use of conditional payments.
However, Otellini insisted the company does not offer conditional rebates, but rather bids aggressively for business, just as its rival does.
"This is competition, which I think we all want to see, versus something nefarious," he said.
Otellini: Evidence Disregarded
European regulators ignored or excluded evidence, charged Otellini.
Among the disregarded items, he said, were sealed statements from computer makers — generated as part of a lawsuit AMD filed against Intel in a U.S. District Court in Delaware — that prove Intel doesn't misuse its status as the top CPU-maker to muscle out its rival.
Other Cases
The decision marks the third time in recent years that international jurisdictions have found fault, to one degree or another, with Intel's practices. Japan objected to Intel's activities but issued no fine. Last year, Korea imposed a $23 million fine for practices similar to those at the center of the EU case. That finding is under appeal.
Intel will also appeal the European ruling, but may have to pay the fine anyway, at least temporarily.
Commission rules require the fine, which represents 4.15 percent of Intel's global sales last year, to be placed in escrow pending the outcome of the appeal.
In addition to the AMD lawsuit, Intel is facing antitrust investigations by New York'sOffice of the Attorney General and the Federal Trade Commission. Otellini said the company is cooperating with both investigations.
AMD Reaction
AMD President and CEO Dirk Meyer praised the European Commission's decision as an "important step toward establishing a truly competitive market" in a statement Wednesday.
"We are looking forward to the move from a world in which Intel ruled, to one which is ruled by customers," Meyer added.
Possible US Action
There are distinct differences of opinion as to whether the "market share rebates" Intel is accused of using are good or bad for consumers, said Herb Hovenkamp, a professor at the University of Iowa College of Law and coauthor of a widely used textbook on antitrust law.
"There's a feeling these discounts really amount to lower prices and, as a result, they really should be encouraged — certainly not condemned," he told the E-Commerce Times. "Another group says these discounts make it so hard to get into the market, it limits what the other guy can do."
This week's announcement from the Department of Justice arguing for more vigorous antitrust enforcement may signal additional troubles ahead for Intel, Hovenkamp said.
"I could have told you with a high degree of confidence a year ago that the Bush administration would not have brought an action against Intel," he commented. "That's not at all clear to me now."
It's quite likely that the Obama administration will follow the EU's lead on antitrust matters, Cord Blomquist, senior communications director and technology policy analyst at the Competitive Enterprise Institute, told the E-Commerce Times.
"Christine Varney, the Obama Administration's chief antitrust cop, has already announced policy changes that would make companies like Intel a prime target for action by the Department of Justice or the FTC," he noted.
Consumer-Harm Test
"Thankfully, U.S. antitrust decisions are subject to a consumer-harm test," said Blomquist.
"In the case of Intel, it's very hard to show how consumers were harmed by Intel offering deep discounts to manufacturers. Chips have continued to increase in quality, increase in speed, and prices have continued to fall," he explained.
"This shows that no antitrust law can outdo Moore's Law," Blomquist observed. "Intel's own Gordon Moore originally stated that chips will double in speed every two years — hence Moore's Law — a figure which has since been revised to roughly every 18 months. The speed of technological progress has been increasing, not slowing down, while Intel has been cutting deals with manufacturers. What harm is there in that?"