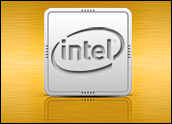 The European Commission could be nearing a decision to impose a significant fine against Intel. The timing coincides with a Department of Justice announcement promising more vigorous antitrust enforcement in the United States.
Taken together, the possibility of a record fine against the market-leading chipmaker in Europe and the promise of stronger regulation in the U.S. suggests a sea change that could have a substantial impact on Intel, antitrust attorney Jonathan Rubin of the D.C. public policy law firm Patton Boggs told the E-Commerce Times.
"I think it's showing more convergence between the U.S. and the EU in an area we didn't really expect for there to be convergence," he said. "I think that it appears to be part of a larger trend where we're correcting a course that we've been on more or less since the '80s."
Rubin was previously a fellow at the American Antitrust Institute, which favors strong antitrust enforcement policies.
European Commission Case
The European Commission could issue a decision as soon as Wednesday fining Intel over allegations that it used discounting practices to limit rival chipmaker AMD's market share, according to news accounts published widely on Monday. The amount could exceed the record 497 million euros fine (then about US$613 million) issued to Microsoft in 2004 for violating antitrust laws, the news reports speculated.
The press office for the European Commission in Brussels did not return a telephone call by deadline for this article, and claims of the pending ruling could not be independently verified.
"We haven't been officially notified by anyone in authority, the commission or anyone else in authority, that a decision has been made," Intel spokesperson Chuck Mulloy told the E-Commerce Times.
Intel: Discounting Practices Legal
Mulloy consequently declined to comment on speculation of a record fine, but reiterated the company's longstanding statement that its practices are legal and work to the benefit of consumers.
The discounting practices continue worldwide, Mulloy said.
However, regulators elsewhere have differed in their accounting of Intel's practices. Japan and Korea both fined the company for its practice of requiring customers to purchase a minimum percentage of their chips from Intel or risk losing rebates, noted Patton Boggs' Rubin.
Such rebates are critical to the profitability of many PC makers, which operate on thin margins to begin with, Rubin said.
Korea Ruling
In 2008, the Korea Fair Trade Commission found that Intel used its market dominance to limit AMD's market share by providing rebates to the country's top two computer manufacturers.
The commission found that "with Intel's rebate practice intact, AMD would not be able to viably compete against Intel," even if it were to give its chips away for free, according to a summary of the order published on the agency's Web site.
The commission ordered Intel to stop giving rebates that restricted manufacturers from doing business with AMD.
US Policy Change
The U.S. Federal Trade Commission and the state of New York began investigations of Intel's discounting activities last year. AMD is suing Intel in Delaware over the practices.
Monday's antitrust announcement by U.S. Assistant Attorney General Christine A. Varney does not directly relate to Intel's pending cases. However, changing U.S. policy toward the enforcement of laws against monopoly abuses could have implications for the company's operations, Rubin said.
The U.S. is dropping a policy that "advocated hesitancy" in enforcing laws against abusive market conduct by monopoly holders in favor of allowing the free market to self-correct, according to Varney.
"The recent developments in the marketplace should make it clear that we can no longer rely upon the marketplace alone to ensure that competition and consumers will be protected," she said.