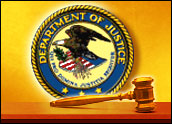 Infineon Technologies AG announced today that it has reached an agreement with the United States Department of Justice, Antitrust Division.
Infineon will plead guilty to a charge related to the violation of U.S. antitrust laws in connection with the pricing in its Dynamic Random Access Memory (DRAM) business between July 1, 1999 and June 15, 2002.
According to a statement by Infineon, the matter has been fully resolved between Infineon and the DOJ.
Terms of the Agreement
Under the terms of the agreement, Infineon has agreed to pay a fine of US$160 million, an amount that Infineon said is covered by the company's recent third-quarter accrual.
Infineon will pay the fine in equal installments through 2009.
The wrongdoing charged by the DOJ was limited to certain OEM customers.
According to a company statement, Infineon already has been in contact with these customers and has achieved or is in the process of achieving settlements with them.
Infineon issued the following statement on the matter of price fixing: "Infineon strongly condemns any attempt to fix or stabilize prices. Infineon is committed to vigorous and fair competition based solely on superior products and services."
About Infineon
Infineon Technologies offers semiconductor and system solutions for the automotive and industrial sectors, for applications in the wired communications markets, secure mobile solutions as well as memory products.
Infineon operates in the U.S. from San Jose, California, in the Asia-Pacific region from Singapore and in Japan from Tokyo.
In fiscal year 2003 (ending September), the company achieved sales of EUR6.15 billion with about 32,300 employees worldwide.
Infineon is listed on the DAX index of the Frankfurt Stock Exchange and on the New York Stock Exchange.