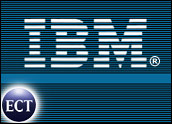 IBM today announced it has entered into an agreement to acquire Cyanea, a provider of software that monitors and manages the performance of Web-based business applications. Cyanea is a privately held company based in Oakland, California. Financial terms were not disclosed.
Upon closing, Cyanea's operations will be integrated into IBM's Tivoli systems management software business and its products will be available immediately from IBM.
Cyanea's software allows business applications written in Java and other software operating across mainframe and distributed-computing environments, to run more quickly and with less downtime.
Diagnose and Troubleshoot
The technology is designed to diagnose and troubleshoot problems before they affect response time.
It also tracks application performance over time to help companies more intelligently plan information-technology purchases and deployments.
Such capabilities are in high demand, as companies rely on advanced application management tools that are consistent across platforms and the application lifecycle.
Managing Applications
"IBM is unmatched in providing companies with the tools they need to streamline their business processes and become more flexible and adaptive to market demands and opportunities," said Robert LeBlanc, General Manager, IBM Application & Integration Middleware Division.
"Managing applications across the application lifecycle on a common architecture is a key requirement for these on demand businesses, so the addition of Cyanea and its lifecycle management expertise is an important step for our clients."
The agreement to acquire Cyanea extends IBM's product portfolio under the Tivoli brand, and complements the existing application management capabilities of IBM's Tivoli systems management, WebSphere middleware offerings, and Rational application testing.