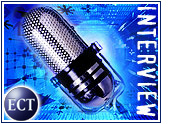 Automotive kingpin General Motors (NYSE: GM) is serious about e-business. In 1999, GM created eGM, an internal organization intended to steer the company around costly e-mishaps and toward the best online business practices.
Using the Web to draw customers is largely the job of eGM director of interactive marketing Joyce Fierens. On the job since 1999, Fierens remembers the early days of i-marketing, when she was at Pontiac GMC experimenting with new techniques and strategies, most of which were off customers' radar screens.
Those days are long gone now, and Fierens has found that the Internet has become a vital tool in a marketer's toolbox. She spoke with the E-Commerce Times about how important it is to define specific objectives for using the Web in marketing campaigns.
Integrated Precision
ECT: What advertising advantages does the Internet offer that other media do not provide?
Fierens: One of the key ones is the ability to measure, to really know just what our impact is. Also, to be able to target customers well, and to know if you're being effective at that or not. It's actually very exciting. All the marketing media are starting to converge, and the learnings we're getting now are helping us and will help us in the future across all our media channels.
ECT: What steps, or series of steps, do youtake when planning an online advertising campaign?
Fierens: No. 1 is we determine what the objectives for the campaign are. We look at whom we are trying to reach with a campaign. Then we determine what role the Web is going to play. Most campaigns we run these days are integrated, using multiple media channels. So, we determine if the Web is going to be playing a supporting role for print, television, or an event, or if the Web will be the primary marketing channel.
Seeing a Pattern
ECT: Should an online advertiser choose many sites on which to advertise — or spend the same amount for a larger buy on one site?
Fierens: I don't think I've ever used just one site. We measure the effectiveness of all the sites that we're on. If a site has been effective for us in the past, we'll probably want to use it more in the future. We have developed Web alliances with AmericaOnline and Kelley Blue Book. It's very effective for GM to advertise on automotive sites. That's where people are shopping for vehicles and where we're most effective.
Sometimes we're trying to target a specific group. For instance, we have a new car coming out next January — the Vibe — that's focused on younger buyers. With that vehicle, we obviously want to be where the younger folks are, so we'll look for sites specifically to build reach and awareness in that market. We're most effective when we use an integratedplan, so it may be that we're driving people to the Web through direct mail, print, television or radio.
Sharpening a New Tool
ECT: What are the biggest challenges of marketing via interactive media?
Fierens: It's more complicated than doing television or print. Instead of just developing one piece of creative that's used in many places, we develop many different versions of a campaign. We do this to take advantage of the real capability of theWeb — the targetability.
We're often frustrated by sites that change their ad sizes frequently. We won't buy on a site, sometimes, if they have ad sizes that are very different from ones we've already developed.
ECT: How well-suited is the Internet for branding campaigns?
Fierens: When you're trying to build awareness and to get out there to the broad market, the traditional media — television and print — are still better than the Web at that.
Get Engaged
ECT: How well-suited is the Internet for lead generation?
Fierens: The Web is absolutely a terrific medium for lead generation. That's one of the beauties of the Web. People are interacting with us, especially when our information is valuable to them.
For instance, when we have car launches, people want more information about the launch, and want to be the first ones to know about the new car. What a great opportunity this is to get those people engaged with the vehicle and the brand. We feed information back tothem and make them a part of our marketing efforts and part of the launch.
A Wide Net
ECT: What advantages have you gained through running a banner ad campaign?
Fierens: With a banner ad campaign, we expand our reach online. It really comes down to that. While there are reasons why we may run a banner campaign alone, these days a banner ad campaign usually will run to extend our reach and get broader exposure. We can also link potential customers to some relevant information about a new product, event or promotion.
For example, we are having a color-naming contest around the Vibe, where young people who are interested in the car are naming the colors, before the car comes out. In situations like that, when you want to get broad reach and you want to grab people's attention,banner ads can work well.
I wouldn't say that banner ads are ineffective now. In fact, I don't like it when I hear that, because we know they're less effective, but there are definitely reasons to use them.
Please continue to Part 2 of this i-marketing interview.