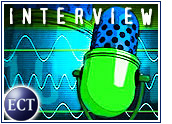 Propelled by a multimillion dollar pre-launch online advertising campaign, travel Web site Orbitz opened for business in early June and was soon swamped by a deluge of customers, topping the company's own expectations and forcing it to more than double its customer service staff in the following weeks.
Chicago, Illinois-based Orbitz, which is backed by a consortium of the nation's largest airline carriers, says the hallmarks of its marketing approach are maturity and accountability, and describes promotions implemented by many now-defunct dot-coms as "teenage marketing." The company has said it plans to spend "competitively" on its marketing campaigns against those of other travel sites, some of whose campaigns are estimated to total US$100 million annually.
In a recent interview with the E-Commerce Times, Michael Sands, vice president of marketing for Orbitz, discussed the benefits associated with marketing efforts on the Internet, where a campaign's performance can continuously be evaluated.
Far from being a "dead" medium, Sands asserted, online advertising remains far ahead of the marketing curve and holds a number of important lessons for its offline counterpart.
Continuous Change
ECT: What advertising advantages does the Internet offer that other media do not provide?
Sands: The answer is pretty simple: accountability. One of the things our investors expect from us is accountability in our marketing dollars, and that forms the foundation for everything we do.
ECT: What steps, or series of steps, do you take when planning an online advertising campaign?
Sands: We take a different approach. Rather than looking at it as a campaign per se — since a campaign implies that there is a beginning and an end — we actually look at online advertising as the foundation of our marketing efforts that occur 24 hours a day, 365 days a year, for as long as the company will be in business.
We go through a process of rapid iteration where we're constantly putting new creative into the mix, pulling old creative out, and turning on and off deals that we have. There's no beginning and end, just a process of continuous improvement every day. We have a team of experts here that do nothing but monitor our online advertising efforts and improve the creative and our partnerships according to the resulting metrics.
Gauging Performance
ECT: Should an online advertiser choose many sites on which to advertise — or spend the same amount for a larger buy on one site?
Sands: We've found that you need to approach it almost like a funnel by starting very broad, finding out the sites that work well and then pursuing deeper relationships with those sites. One of the things that we're very proud of is that we will do a deal with anyone that works within our economic parameters. I would recommend going broad at first and then narrowing those partnerships as you move forward.
ECT: What process do you use to determine how much of your overall advertising budget is allocated to a particular site?
Sands: Our budget gets allocated to the sites that perform well for us. It's very straightforward and all the sites know they're working against the same metric. Those that perform get rewarded. With those that don't perform, we either test other solutions or we shake hands and part company.
Don't Get Married
ECT: What are the biggest challenges of marketing via interactive media?
Sands: The constant pace is something people have to get used to. Those who grew up in a traditional marketing environment aren't accustomed to being as accountable as this medium commands you to be. It requires constant change and you can't get married to one idea or one theme. You have to be willing to constantly iterate and test new thoughts.
The idea of sticking with one campaign for a number of months or years just doesn't apply. We'll test multiple creative approaches and placements on a site within a very short amount of time and then make quick decisions on how to move forward.
Sticking to the Core
ECT: How well suited is the Internet for branding campaigns as opposed to lead generation?
Sands: All advertising is ultimately going to become more accountable, so saying that one medium is good for branding and another is good for direct response simply doesn't wash with me. You have to ask yourself whether all the messages you're putting forth on the Internet are consistent with your core brand message. If they are, every impression that you serve online and every customer that you bring to your site from a clickthrough is helping to build your brand.
You have to be consistent with your core messages. As long as you're doing that, then the online medium can certainly be used for brand building. Conversely, you can't let your offline campaigns off the hook by saying that they are just brand building campaigns and that you don't expect them to perform as well. That's a cop-out.