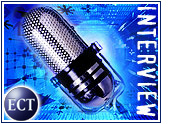 With the equivalent of 112 million wire-access lines in place, Verizon (NYSE: VZ) has a lot of marketing to do.
For example, to help spread word of its arrival — the result of last year's merger between Bell Atlantic and GTE — Verizon turned to the Web and the rich media capabilities it offers. Using streaming audio ads, it introduced surfers to the new brand name, right down to how to properly pronounce it.
The New York-based company, which had year 2000 sales of US$65 billion, sells its telecommunication services in 40 countries.
To date, most of its online marketing efforts are focused on its digital subscriber line (DSL) services.
In this interview with the E-Commerce Times, Laurie Silk, executive media director for Verizon, and Julie Weitzner, manager of media services for Verizon DSL, talked about how Verizon makes the Web an integral part of its overall marketing approach.
The Digital Route
ECT: What advertising advantages does the Internet offer that other media do not provide?
Silk: It's very targeted. We can be very specific in our messages. And it's quick. We can deliver messages and get input back from customers much faster than any other medium. That allows us to adjust our creative or our offers until we find what works.
Weitzner: It also allows the customer to be self-selecting in terms of what level of message they'd like to receive. It allows us to offer a simple message up front and then route them through based on what they express in terms of a desire for more information.
ECT: What steps, or series of steps, do you take when planning an online advertising campaign?
Weitzner: We definitely have ROI (return on investments) objectives attached to online, just as with offline. And most of our programs have stringent goals. What we try to do is view this like any other medium. We define our target audience and we usually have multiple targets, which the Web allows you to segment. For instance, with our DSL, we can focus on gamers, people who download a lot of video or music as a key target audience.
A Few Good Sites?
ECT: Should an online advertiser choose many sites on which to advertise — or spend the same amount for a larger buy on one site?
Weitzner: One of the beauties of the Web is you can get pretty tight in terms of cancellation times. If something is not working, you can move on to something else pretty quickly. And there may be some surprises for you, so it's good to take a wider approach at first. You might think this targeted keyword won't produce much and then you'll find out the people who surf there have an affinity for what you're offering.
ECT: What process do you use to determine how much of your overall advertising budget is allocated to a particular site?
Silk: It depends on our particular objective. Sometimes, we are involved in larger, longer-term deals and that will dictate what we do short-term.
Weitzner: We started off with casting a wide net. We've since whittled it down from that. We know what site segments are efficient for us. And a portion of just about every campaign is going into new media opportunities.
Brand New Name
ECT: What are the biggest challenges of marketing via interactive media?
Weitzner: Technology is always a challenge, especially in terms of making sure we're up to speed and have at our site what the customer wants. Where we've gone through a series of mergers, it's an even bigger challenge I think for us, but we're paying close attention to it.
ECT: How well-suited is the Internet for branding campaigns?
Silk: We haven't had a lot of experience in branding online. There's a place for it. When Bell Atlantic and GTE merged last year, we did a branding campaign that used streaming media with audio to show people how to pronounce our new name. It proved extremely effective. Getting the phonetics out there really helped us.
ECT: How well-suited is the Internet for lead generation?
Weitzner: We've been very successful with that. We've tried a lot of different units over the past several years, so we've really got it honed down. But we are constantly pushing the envelope.
ECT: What advantages have you gained through running a banner ad campaign?
Weitzner: We generally don't run banner ad campaigns by themselves. For us it is becoming more of an added value. We look for rich media opportunity as the base of our buys.
Nice Newsletter
ECT: What advantages have you gained through marketing in e-mail newsletters?
Weitzner: It's another highly self-selecting medium. And it's very easy to read in terms of response rates.
Silk: It's also very cost-efficient for us.
ECT: Have the new larger ad sizes had an impact on your advertising campaigns?
Weitzner: Definitely. We try and push the majority of buys that we're doing into rich media. We're trying to get different sites to try new things. Things that are different stand out. Our most successful unit to date is an interstitial ad. And frankly we'd like to see more types of rich media opportunities open up. We've done some pop-up ads, but it's not a huge portion of our buy.
Silk: We work closely with Unicast and we are always trying to get the sites we work with to be a little bit more creative, more intrusive. Already, skyscrapers are already becoming table steaks. But it isn't always bigger. Sometimes it's just breaking up the editorial copy with little text ads.
Getting Testy
ECT: What are some successful strategies for online advertising?
Weitzner: Testing of different segments and different approaches. Not every site should be purchased the same way. And don't forget objectives. Always ask, 'What's the target? What's the message?'
ECT: What pitfalls should an online advertiser try to avoid?
Weitzner: A big one is forgetting the Web is just another media vehicle. It might not have the same creative execution, but the same underlying principles of return on investment apply.
Silk: Try not to be overwhelmed by it either. Don't be afraid of it.
ECT: How do you measure the effectiveness of your Internet marketing campaign?
Weitzner: We take a lot of metrics into account. We hardly ever look at CPM and barely at cost per click. We're much more focused on cost per lead generation, cost per sale.
New Ads, New Pool
ECT: Based on your experience with Web marketing thus far, what does the future hold for online advertising — both in terms of strategy and technology trends?
Silk: The sky's the limit in terms of technology. I think we've seen a lot of technology improvements in the past year, let alone the past two or three years.
Weitzner: We take a proactive approach, too. If we feel there's a site that has good content and good potential but it's currently not using a type of ad we like, we'll definitely push them in that direction.
Silk: We believe we have a responsibility to help sites mature in that way. We have a role to play in moving the industry forward. We're expanding their pool of advertisers by making it more attractive to go online. It's good for us and for them.