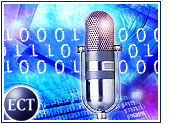 Deborah de Freitas, senior manager of online marketing for Dell Computer (Nasdaq: DELL), believes that online advertising is the perfect way to sell computers to people accustomed to living in a "hyperlinked world."
Dell has grown from a small operation selling computers out of Michael Dell's college dorm room in 1984 to one of the world's largest computer companies. Austin, Texas-based Dell currently employs over 38,000 people worldwide and had revenues last year of approximately US$32 billion.
The only way to buy Dell computers is directly from the company, and Dell aims to take full advantage of the power of the Internet to move its product. De Freitas recently spoke to the E-Commerce Times about how Dell uses the Internet to reach potential customers.
ECT: What advertising advantages does the Internet offer that other media do not provide?
de Freitas: The biggest advantage of the Internet is the ability to track responses on a real-time basis. It's hard to gauge the response of a TV ad, but with an Internet ad, the consumer clicks right on it. If the consumers start calling after a TV ad, it is hard to isolate that response — it could be due to the ad or to a direct mail campaign. It's hard to say with 100 percent certainty. It's hard to gauge the total impact efficiently. Additionally, a consumer seeing a TV spot could go straight to the Internet and log on.
Shift on Demand
ECT: What steps, or series of steps, do you take when planning an online advertising campaign?
de Freitas: First, we try to determine what products we'll be selling and what time frame the ad campaign is going to run. Then we work with our ad company to determine what markets are best for these products. We optimize our relationships with our partner sites and then decide on other sites. Basically, we look at what we want to sell and who do we want to reach.
We also track our campaigns and we may shift it if we see good results with one site. For instance, if we're advertising our new notebook at a site that has notebook reviews up and we're getting good results, we would want to optimize our advertising with more on that site or other similar sites. We'd take away ads from sites where people are not buying.
Swing Your Partner
ECT: Should an online advertiser choose many sites on which to advertise — or spend the same amount for a larger buy on one site?
de Freitas: I think that you always want to have partners to do business with. How many depends on what your objectives are. Dell partners with both computer sites forrelevant audience and with portals for reach. Both are important to our strategy. I think it's important for advertisers to know where their audience can best be found and partner with those sites first before trying for a broad reach on many sites.
ECT: What process do you use to determine how much of your overall advertising budget is allocated to a particular site?
de Freitas: We look at three things. Past performance is definitely No. 1. The audience they deliver is No. 2 and partnership capabilities is No. 3. We look for partners who are willing to work with us to create our campaign.
Charting the Uncharted
ECT: What are the biggest challenges of marketing via interactive media?
de Freitas: The biggest challenge has been how to grow into new arenas. The Internet is sort of a self-selected group. Reaching customers who aren't already Dell customers or who aren't shopping online is hard.
ECT: How well-suited is online advertising for branding?
de Freitas: I think it's very well-suited for branding. That's not something our group focuses on, but there is implicit branding that happens.
ECT: How about for lead generation?
de Freitas: It is extremely effective for lead generation because it's interactive. People are very accustomed to a hyperlinked world and there is a high likelihood that consumers who are already engaged in the purchase process will click through.
Please click here for Part 2 of the interview.