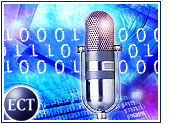 Deborah de Freitas, senior manager of online marketing for Dell Computer (Nasdaq: DELL), recently talked with the E-Commerce Times about how Dell uses the Internet to reach potential customers.
To return to Part 1 of the interview, please click here.
ECT: What advantages have you gained through running a banner ad campaign?
de Freitas: Lead generation is the No. 1 advantage. It also gives us an opportunity to integrate our online and offline graphic elements to make Dell recognizable to consumers both online and offline. That gives us a branding advantage, particularly on larger sites with a high number of impressions.
ECT: What advantages have you gained through marketing in e-mail newsletters?
de Freitas: The biggest advantage is that it allows us to offer promotions or new products to people who have told us they want to learn more about Dell products and services. Additionally, because all of our e-mail is opt-in, it gives us much more qualified customers and we have a higher conversion rate.
ECT: Have the new larger ad sizes had an impact on your advertising campaigns?
de Freitas: We haven't seen much impact yet. We're still testing, but our numbers are up a little bit on some sites [where we are running larger ads] but are about the same at others. The jury's still out. We've heard that some customers think the larger ads are intrusive but others love them because they can get more information without leaving the site. Some of the ads are really little mini-sites that allow consumers to surf within the ad. But I'm not sure we'll say we'll never do a banner ad again.
Ignoring Some Possibilities
ECT: What are some successful strategies for online advertising?
de Freitas: The most successful strategy is to try to identify what really works for our objectives — to find out where that's happening and to try to replicate that matter. I think we're constantly testing because what works one day might not work three weeks from now. We're constantly testing to see where new opportunities are.
ECT: What pitfalls should an online advertiser try to avoid?
de Freitas: The biggest one is doing what's possible instead of what's relevant. There are so many things that are possible that may not be the best use of time and may waste resources. It's also important when you gather data to have someone who's able to analyze it and tell you what the trend really is.
ECT: Are there products or services that are not suited for promotion through online advertising?
de Freitas: I don't think there are any products not suited for advertising online. The question is, is an online ad the most effective ad for a certain product or service? Dell takes a holistic approach and analyzes what approach is most effective for each message. For instance, we don't use banner ads to advertise that customers can extend their service plans. Instead we send a letter. You have to determine if online advertising is relevant to what you are trying to do.
Increased Reliance
ECT: How do you measure the effectiveness of your Internet marketing campaign? What factors come into play?
de Freitas: Effectiveness for Dell is primarily measured as cost per acquisition, so we measure the number of sales trackable to a campaign. The factors that drive this most are: 1) the offer we make in the campaign; 2) the relevance of the offer to the audience that sees it, i.e. what sites we partner with, and 3) the creative execution used to convey the offer, i.e. banners, product listings, microsites, etc.
ECT: Based on your experience with Web marketing thus far, what does the future hold for online advertising — both in terms of strategy and technology trends?
de Freitas: For Dell, there will be an increased reliance on online advertising as a way to interact with customers and prospects as they are doing their daily tasks, reading the news and shopping. That doesn't mean we'll shift our ad budget away from other media forms, but other forms of advertising may not see their budgets grow as much.
In terms of technology, the trend will be towards more interactive ads that give users more information.
ECT: What advice do you have for a company starting to plan a new online advertising campaign?
de Freitas: To be very clear as to what your goals are and design campaigns to meet those goals. If you are not clear up front as to what your goals are, you may end up with a campaign that does not meet your goals.