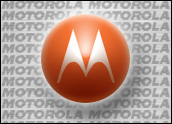 Motorola performed better than analysts had expected in Q2, delivering net earnings of US$4 million on Thursday. Revenue was $8.1 billion, beating expectations by Wall Street analysts of $7.5 billion for the handset manufacturer.
Motorola's Home and Networks Mobility and Enterprise Mobility Solutions segments were among the best performing divisions in the company, according to Greg Brown, president and CEO. They delivered sales of $2.7 billion and $2.0 billion, respectively.
"These segments are well positioned to continue generating year-over-year sales and margin growth during the second half," Brown said. "In the Mobile Devices segment, we launched 10 new products and maintained market share, compared with the first quarter, while continuing to invest in our product portfolio."
This quarter, the company also made progress on its plans to separate Motorola into two independent, publicly traded companies, he added.
Investors Cheer
Not surprisingly, Motorola shares jumped Thursday at the better-than-expected results — up 95 cents, or 12.4 percent, to $8.63.
"Twenty-eight analysts cover the company, and the range of estimates was for a loss between a penny a share and 12 cents a share," Frederic Ruffy, the senior options strategist at WhatsTrading.com told the E-Commerce Times.
"Therefore, it was a pleasant surprise when the company posted profits of 2 cents a share, or a nickel better than analyst estimates," he remarked.
Analysts had been expecting revenue to fall — and it did.
Total revenue in the second quarter slipped 7.4 percent due in large part to a 22 percent decline in mobile device sales. It was the gains in enterprise mobility (by 6 percent) and home networks mobility (by 7 percent) that helped offset the losses in mobile device sales, Ruffy said.
Future Projections
Motorola posted a five-cent loss in the first quarter, but analysts now expect the company to report another small profit in the third quarter, he said.
Perhaps most comforting were the company's projections for the full fiscal year; it now expects earnings to be between 6 and 8 cents a share — again, a big improvement over analyst estimates of one penny per share.
Motorola's stock price is rising "on the optimism that the worst might be over for the chipmaker," Ruffy said. Shares were trading at $8.78 by mid-day Friday.