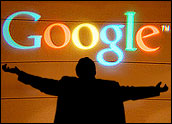 On occasion, Google's Gmail service has gone dark, in some cases for hours at a time. Predictably, users of the free service flipped out and took to the Web to sound off. Google's response, up to now, has merely been to issue apologies and get the system up and running again.
However, for users of its Google Apps Premier Edition — a cloud-based suite that includes business-oriented messaging and collaboration apps, along with support and integration capabilities — Google has rolled out a service level agreement (SLA) that guarantees 99.9 percent system accessibility.
Google did not respond to the E-Commerce Times' interview request by press time.
Terms and Conditions
The Google Apps Covered Services Web interface will be operational at least 99.9 percent of the time during any calendar month, according to company blog post.
If Google fails to fulfill this guarantee, and if the customer has met its obligations under the SLA, the customer will receive service credits, the number of which will be determined by a formula based on the length of the downtime. To receive the service credits, the customer must notify Google within 30 days. The aggregate maximum number of service credits in a single calendar month will not exceed 15 days.
Google defines downtime as a period in which there is a more than a 5 percent user error rate as measured by server side error rate lasting 10 consecutive minutes. Intermittent downtime for a period of less than 10 minutes does not count.
The SLA covers Gmail, Google Calendar, Google Talk, Google Docs and Google Sites components of the Google Apps Service.
Marketing Value
Google received a huge amount of negative publicity when Gmail crashed, Daniel Golding, vice president and research director for Tier1 Research, told the E-Commerce Times."There are bloggers that circle like vultures whenever a service, particularly a free service, goes down."
Also, enterprises love SLAs on principle. These two reasons were probably the drivers behind the SLA, Golding speculated.
Still, before relying on Google Apps for company business, he would request a detailed report of uptime and downtime over the past six months. "SLAs have nothing to do with performance — they are really just marketing tools. Any payout under them would be a marketing cost."
The best indicator of a reliable service, said Golding, is past performance — not a promise to reimburse a corporation with credits to compensate for future failures.