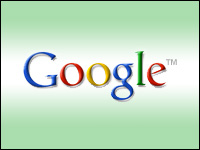 Less than a year after its product launch, Google Commerce Search has arrived at its 2.0 iteration. The most notable change is a new pricing structure that allows retailers with up to 50,000 products in inventory to acquire a license to the hosted solution starting at US$25,000 per year. That's a 50 percent reduction from the previous starting point of $50,000 per year.
The release is timed to help retailers with "the summer shopping season," said Nitin Mangtani, senior product manager with Google, in a blog post.
However, with announcements from the search giants coming so fast and furiously, one is left to wonder exactly which season would not be the perfect one to release a new version, said Laura DiDio, principal of ITIC.
"It's all becoming a big blur," she told the E-Commerce Times. "Moore's law holds that technology will advance every 18 months," she observed. "Now, that's been cut in half."
Finding the Product
Google Commerce Search 2.0 boasts a number of features designed to help customers of e-commerce sites find products more easily. For example, query autocompletion offers up popular terms as soon as customers begin typing words into the search field. Advanced synonym options allow site administrators to define a number of terms that will be included in search results when a customer types a related term — e.g., "DVD" and "digital video disk."
The new version also offers a number of new tools for site administrators, including a merchandising dashboard that allows them to customize search rankings through a new user interface without writing any code.
Ranking rules let e-commerce managers determine how search results will be presented to customers based on pre-set parameters for queries. Facet rules allow admins to customize how the left-hand navigation appears on an e-commerce site and to specify which product attribute groups — such as color, price, or brand — are shown to a user, as well as the order in which they appear.
In the current difficult economy, nothing seems to be selling unless it's discounted, so retailers are redoubling their efforts at special promotions. Google Commerce 2.0 supports time-based promotions based on a date range so that marketers can more easily manipulate special programs, said Google.
The search engine links to real-time inventory and pricing data — an increasingly important feature for customers who are becoming more savvy about comparison shopping on the Web.
Finding the Price Point
The service is Web-based and fully hosted, which is a big plus for retailers already battling rising and unpredictable IT costs.
The significant price drop is indicative, on Google's part, of a "perception of demand" for a powerful search tool for e-commerce sites, Greg Sterling, founder and principal of Sterling Market Intelligence, told the E-Commerce Times.
The hosted aspect of the tool will appeal to many, he noted, "but the former price point was obviously too high for many companies."
Still, halving the price of a hosted solution so soon after its initial release likely will make companies wonder if waiting just a little longer will lead to an even bigger price drop, DiDio posited.
"Retailers might say, 'maybe if we wait until the holiday season, it will come down to $12,500,'" she suggested.
During a technology news cycle dominated by Google and Apple, with Apple seeming to keep an unassailable edge, Google certainly feels the need to keep up its side of the dueling announcements, she explained. However, there is a point at which brand dilution is inevitable.
The price cut also may invite competition, noted DiDio.
"There's obviously a lot of money to be made here," she said of the market for commerce search tools.
The question is whether or not other players in the search space — like Yahoo or Microsoft — will undercut even this lowered price in an attempt to gain market share in the e-commerce site space, DiDio concluded.