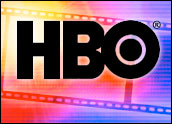 Cable premium channel HBO has all but come right out to say it intends to compete head-to-head with online streaming video service Netflix. That's according to comments HBO co-president Eric Kessler made in an interview with Bloomberg. Remaining exclusive has a value of its own, Kessler said, and it can command a hefty price tag when consumers want the content badly enough.
Instead of partnering with Netflix, the company intends to focus on its own streaming service, HBO Go, Kessler indicated. Subscribers who pay for the HBO channel on their Comcast or Verizon FiOS monthly cable service will be able to watch up to 800 hours per month through the online stream.
Movie Library Gaps
Kessler's comments come on the heels of Netflix cutting a big deal with premium channel Epix, which will give Netflix subscribers access to movies and programming owned by Paramount, Lions Gate, and MGM. It also will result in payment of US$900 million to Epix by Netflix — nothing to sneeze at. This raises the question of whether HBO is in fact interested in a deal but is holding out for more money, since Netflix CEO Reed Hastings has said repeatedly that he would like to distribute HBO content.
The Epix deal comes as an addition to its existing relationship with Starz, with gives Netflix the ability to stream content owned by Disney and Sony Pictures to its customers. Thus, a good many of the major motion pictures producers already are on board with digital streaming through a company that already distributes an enormous library of movies through DVDs in the mail.
However, HBO has exclusive streaming rights to content owned by Warner Bros., Twentieth Century Fox, and Universal, in addition to its own popular television series, such as "The Sopranos." Thus, the library of films available on demand to Netflix subscribers retains some holes, which is, of course, HBO's point.
While Netflix can license the rights to distribute those films on DVD, which is how the service started, customers are more and more wanting to select a film and view it immediately through their computers or a set-top box.
Internet TV Heats Up Again
In fact, the television-on-Internet model is moving more and more toward a demand structure, Carl Howe, director with the Yankee Group, told the E-Commerce Times. This is why the rumored upcoming Hulu IPO carries such weight.
It could establish a "beachhead" for video content that is exclusive and also separate from an agreement with a cable provider, Howe explained.
The TV ecosystem will evolve more and more toward this model, he predicted.
However, this year also has seen the increasing control of those very cable companies over the Internet connections through which customers access their on-demand Internet video. Comcast recently won an important case in which the federal court said that, in fact, the FCC does not have the authority to regulate Internet service providers. At issue had been the assertion that Comcast intentionally slowed the delivery of certain types of content to stifle competition.
This is a particularly important issue when the cable company owns content, which, in effect, gives it control of the programming pipeline from beginning to end, Claire Simmers, chair of international business at St. Joseph's University, told the E-Commerce Times. For example, Comcast has a majority stake in NBC, one of the networks producing and also broadcasting shows over the cable connections Comcast provides to its customers.
What remains to be seen is how the relationship between providers such as Comcast and their premium partner HBO will evolve. As HBO moves more traffic to its on-demand HBO Go service to compete with the likes of Netflix, it may find itself in the same difficult position.