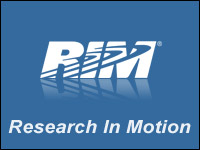 Research In Motion, maker of BlackBerry mobile phones and the new Torch handset, is looking to make a play in the mobile ad market. That's according to a report in The Wall Street Journal that quotes "people familiar with the matter" as saying that RIM has held talks with mobile ad firm Millennial Media. Those talks broke down over acquisition price, said the sources. Millenial was asking between US$400 and $500 million, a price that RIM executives felt was far too high.
For its part, Millennial is putting forward the argument that it wants to remain a standalone firm. Earlier in August, CEO Paul Palmieri told the WSJ that his company was looking to make an initial public offering and would rather go public than take on an acquisition deal. Whether that comment reflects the company's genuine position or a bit of price posturing is yet to be seen. The $750 million price tag that Google agreed to for AdMob certainly must be on those executives' minds.
Can't Do Everything Well
One of the imperatives for mobile device makers focused on the consumer market is capturing and then keeping control of customer data, Josh Martin, senior analyst with Strategy Analytics, told the E-Commerce Times.
However, this thrust is not as crucial for a company that — until very recently — has focused more on the enterprise. RIM has been the darling of corporate IT departments for some years, and its application library has tended to focus on business-related apps, Martin noted.
RIM, though, "is having a really tough time transitioning to the consumer well," Martin argued. One of the reasons for this is that a manufacturer cannot be seen as putting both enterprises and consumers first.
This is not to say that handset makers can't transition from one to the other — clearly, the iPhone is an example of a success story in that journey. However, it's hard to know whether the best approach is to put primary emphasis on acquiring large enterprise orders — as did RIM — or in selling customers first and then depending on those customers to pressure their workplace companies into supporting the devices they've chosen.
The latter route is the one that Apple took, and it seems to have worked. Now that Apple and Google are going head-to-head in the mobile ad market, said Martin, RIM does have an opportunity to fly a bit under the radar and make its way through this rough passage.
The Developer Imperative
Still, RIM must stay relevant to mobile app developers to survive in the smartphone market. The company "recognizes the importance of consumer adoption of its handsets for the future," Greg Sterling, founder and principal of Sterling Market Intelligence, told the E-Commerce Times.
To do that, it must compete in the world of apps, and it certainly is lagging in that area, he noted.
Unfortunately, the company's historic enterprise orientation makes its culture even less congruent with consumer-based mobile advertising than Apple, Sterling asserted.
However, like Nokia, RIM remains under tremendous competitive pressure even while maintaining a market lead — in RIM's case, in the smartphone market. Thus, while both Nokia and RIM have enormous installed bases, their recent moves have not added anything as attention-grabbing as the Android devices or the iPhone.
The Torch has done nothing to bolster RIM's reputation; in fact, its reception, while perhaps not a total failure, certainly has been lackluster. So far, the company has failed to build on its early consumer popularity, particularly among younger users who, due to their preference for texting, liked the full keyboards offered in the BlackBerry devices.
"There's a lot of skepticism now among investors in both companies," Sterling noted.