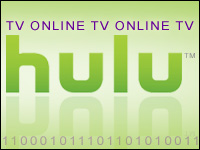 There was a time, early this decade, when every day saw a new technology company make an initial public offering (IPO). Talk of stock options and vesting schedules was common coffee break fare. Lately, the flow of capital for startups is much more like a trickle, and IPOs are sparse. Still, some partnership or venture-backed companies are managing to make it to market, and Hulu may be one of the next big ones, according to widely published reports.
The online video service, funded by several major television networks and partner media companies, is looking at an offering worth about US$2 billion, according to a story broken in The New York Times. An unnamed source who is said to have knowledge of the deal says that Hulu may be a publicly traded company by the end of 2010.
Business Model Maneuvering
The rumored IPO comes during a year of much maneuvering in the online video arena. Netflix has continued to push into the video-on-demand area with its $8.99 per month plan for unlimited streaming. The library of movies and television shows available through Netflix continues to expand, most recently through a deal with Epix, a joint venture of Viacom's Paramount Pictures, MGM and Lionsgate. The service currently boasts over 15 million subscription members.
In a seeming response to Netflix, earlier this summer, Hulu announced its own subscription service, Hulu Plus, for one dollar more per month. Through Hulu Plus, the company is offering shows older than the five most recent episodes available through the free version.
Hulu brought in over $100 million in the first seven months of 2010 — what the company totaled in revenue for all of last year — according to CEO Jason Kilar's widely publicized claims. Complicating the issue further is the fact that Hulu is jointly owned by some of the producers of the content it offers, including NBC Universal, News Corp. and Disney.
Minutes vs. Convenience
However, all the major players in the online video game — including YouTube, Hulu, Netflix and others — face the challenge of how best to serve a customer base rapidly moving to mobile devices for video consumption.
One dilemma, for example, is whether to use Web technology to deliver the video or to move to dedicated apps for individual devices, Josh Martin, senior analyst with Strategy Analytics, told the E-Commerce Times.
While an all-you-can-eat service with full-length television episodes might work on the desktop, it may not fit into the viewing habits of an increasingly on-the-go audience.
Also, as Martin pointed out, "developing apps is not cheap."
Perhaps, though, $2 billion would go a long way toward delivering video to the growing army of Apple, Android, and Research In Motion smartphones and tablets.
Another concern is the growing trend toward capped data plans through mobile service providers. Tolerating advertisements might have been merely a nuisance on an unlimited data plan, but paying for the bandwidth to have unwanted ads delivered to a mobile device is entirely another matter.
This issue gives video providers yet another reason to move toward the application-based model, said Martin, even if the development costs are higher.
Time's a Wasting
However, Hulu needs to act fast if it is to take advantage of its one-time leadership in the streaming television world, Carl Howe, director with the Yankee Group, told the E-Commerce Times.
While the service was "the only game in town" at one time, Netflix is now pushing hard, and a series of other startups are chipping away at Hulu's nascent business model from all angles.
In addition, Apple is rumored to have a revamped set-top box — "iTV" — in the works, which will replace Apple TV, which never really took off.