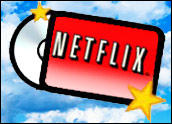 Netflix has expanded its library of streaming movie titles — and will be making them available to customers much faster — through a new agreement it has inked with distribution house Relativity Media.
As part of the deal, Relativity's movies can be streamed to Netflix's customer base months after they are released in theaters. This is a radical departure for both Netflix and Relativity: Most of Netflix's "Watch Instantly" fare is several years old. Relativity, for its part, has traditionally licensed content to such cable stations as HBO, Showtime and Starz, bypassing alternative distribution channels like Netflix. Netflix's deal with Relativity is an exclusive one, meaning that Netflix gets first shot at this content.
Movies that will fall under this agreement include "Season of the Witch," "Movie 43" and "The Fighter."
Big Deal
Growth in its streaming library represents huge potential for Netflix, says Andre Zdanow, chief market strategist at Charles Vista. "It falls in game-changer category," he told the E-Commerce Times. "People want instant gratification — they want to watch what they want, when they want." He predicts this will be the first of many such deals for Netflix.
It is easy to see why it could qualify as a game-changer. A wide library of contemporary, recently released movies ready to be streamed gives Netflix the ability to compete with cable providers. Not only that, but Netflix would not be hampered by geographic constraints like the cable providers are, Jia Wu, an analyst with Strategy Analytics' Digital Media Strategies, told the E-Commerce Times.
However, Zdanow and Wu describe this transaction more as a big step in the right direction, not necessarily something that will change Netflix's competitive positioning all on its own, at least not in the near future. "They will have to do many more deals like this for it to have an impact," Zdanow says.
A Standalone Interim Step
There are a number of reasons why this deal is at best an interim step to a changed competitive environment, Dan Rayburn, an analyst with Frost & Sullivan, told the E-Commerce Times.
For starters, because of distribution agreements it has signed with movie houses, Relativity doesn't have the rights to do something like this with all of the movies under its control, he said. "At most, this deal is giving Netflix about 14 additional titles right now. That is not to say there won't be more coming down the line, but as it stands right now, the announcement doesn't add that much to Netflix's inventory."
It also won't necessarily lead other studios to ink similar deals with Netflix, he speculated. For the time being, there is too much money at stake for them to abandon the movie to DVD/cable distribution model, he said.
In many way, this reluctance doesn't make intuitive sense, he said. A studio will cling to a US$20 DVD distribution over a $5-per-movie-streaming model even if it makes more money with the streaming movies because more people watch it and there are lower distribution costs. "They haven't moved from that mindset — they still don't see this as a volume business."
That shift has to take place for there to be any significant momentum, Rayburn said.
The entertainment industry has been talking about streaming content as a disruptive force, but in truth it has yet to have that much of an impact for these reasons, Wu said. "Netflix's inventory is too limited for it to really compete with the over-the-box providers and the cable companies." Eventually it will prove to be disruptive, he speculated, but that day is a long way off.