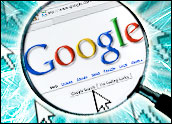 Google's acquisitions occur so frequently that they tend to attract interest for a few hours after they're announced, and the market then goes about its business. However, the company just made a deal that the online ad industry has been fixated on all day: Google has boughtZagat, the famed restaurant review publisher and provider of original content.
Zagat will be a cornerstone for Google's local offering, the company said in a blog post announcing the deal. It did not respond to the E-Commerce Times' request for comment in time for publication.
Not Just Local
Despite that rather modest description of the acquisition, there's skepticism that Google's aspirations are limited to merely beefing up its local offerings, even though they are clearly a key fixture for Google.
"Certainly Google is seeking to attract users to restaurant search," Peter Krasilovsky, vice president at BIA/Kelsey, told the E-Commerce Times. "That is a key activity for local search. I think Google, and others in the industry, believe that restaurant search has much potential in terms of advertising."
Under Google's wing, Zagat could serve as an anchor for many different initiatives it may want to explore in the restaurant arena, Krasilovsky said.
Google has been interested in this area for some time, judging from its failed attempt to acquire Yelp, he noted. Since then, it has syndicated restaurant reviews from a number of sources, including Zagat.
However, this acquisition is more than a Yelp killer for Google, Krasilovsky continued.
"Zagat offers print directories, which are often subscribed to as corporate gifts," he pointed out. "If Google were to continue along those lines, it would be an entirely new business model for it."
Buttressing the Daily Deal Space
Finally, adding Zagat's content will enhance Google's ongoing push into the daily deal market, a space that Krasilovsky has been closely watching since its inception.
Zagat has a form of its own daily offers, he said, which could easily migrate to Google Offers.
Google has been trying for some time to get into the local-deals advertising movement, Nathan Washburn, a global strategy professor at Thunderbird School of Global Management, told the E-Commerce Times.
"Their failed acquisition of Groupon suggests that Google sees this new form of advertising as the future," said Washburn. "The purchase of Zagat is probably a move in this direction."
Zagat as an entree into book publishing, though, doesn't make much sense, in his view. "What they are interested in is the brand and what that can mean for them in terms of local-deals advertising income."
Content Provider
Google's acquisition of Zagat could signal a stronger push into original content, though — albeit strictly in the online arena.
"I think that is what this deal, at least in part, is about," said Annie Cushing, director of analytics at BlueGlass.
"It is positioning itself as a content provider as opposed to just an aggregator," she told the E-Commerce Times.
Another possible motivation: With Zagat in its fold, Google can hush talk that it favors certain content or sites, Cushing suggested. "Google is countering all that talk by owning its own content."