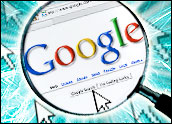 Google continues to tinker with the concept of monetizing its popular maps feature through advertising.
What is new about its latest initiative is that icons for advertisers are embedded in the maps. When clicked, a pop-up ad appears with additional information about the advertiser, including its logo, contact information and other lines of text.
Both Google and Yahoo have already leveraged their mapping products with both national and local advertisers to some success.
"It is a very smart strategy for Google, as well as other major search engines," Matthew Booth, a search engine analyst for the Kelsey Group, told TechNewsWorld.
"Maps are a very popular feature across all search engines," he noted. Overlaying a click feature on top of them is a natural extension of this space's ad and search strategies, he said.
Google Local already provides similar information to site visitors about nearby businesses in a textual format.
Franchises Come First
Theoretically, small businesses might seem most interested in the service, as people tend to already know about their local Barnes & Noble or Starbucks.
Nonetheless, Booth believes the franchises will be the first to gravitate toward the new service. Once their success is demonstrated, the smaller local advertisers will follow, he predicts.
Thus far, only the most experimental of small businesses have invested in local online advertising — beyond placement of classified ads, that is. Local ad spending remains relatively immature, according to JupiterResearch.
In a forecast on local spending between 2005 to 2010, the analyst firm reported that spending aimed at local audiences drove 27 percent of all online ad dollars in 2004, but a whopping 85 percent of that spend was for classified ads.
"Local drove only five percent of online display advertising and 16 percent of paid search listings," the report said.
"Small and medium-sized businesses are underserved online," Andy Sack, co-founder of Judy's Book, an online community for consumers to share opinions about local businesses and services, told TechNewsWorld. "The smart SMBs are taking the initiative — figuring out what works for them online."
Moving Out
Indeed, local search is only one of many directions Google is testing as it seeks to expand its ad initiatives.
"From their Investor Day, we know they are looking at traditional media markets in which to insert their ad engines," Booth said, citing some pilot programs Google is running in radio and traditional print.
"I wouldn't be surprised to see more tests pop up in other content channels," he remarked.