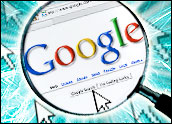 It's telling when a company in this market registers growth yet still comes under scrutiny because the growth wasn't as high asprevious years. Then again, this is Google we're talking about — theuber-corporation of the Web with seemingly limitless potential and promise.
It still has both, of course. However, due to both a combination ofthe economy and, more fundamentally, its immense size and scale, itsgrowth rate no longer wows the market.
Q1 net income for Google rose by 8.9 percent to US$1.42 billion, or$4.49 a share, the company reported. A year ago, net income was $1.31billion, or $4.12 a share. Revenue for Q1 was $5.51billion, a 6 percent increase from the same period last year — but a3 percent drop from Q4 2008. This is its first sequential decline inrevenue. Still, the drop was in line with analysts'expectations.
Stock Rally
Not surprisingly, Google's stock rallied by $20 per share afterthe report was released, Frederic Ruffy, Options Strategist forWhatsTrading.com, told the E-Commerce Times.
However, the post-earnings rally proved short-lived after investorstook a closer look at the report, he said. It turned out that "most ofthe earnings improvement was due to cost management. In addition, thecompany issued cautious commentary about the second and third quarters."
Wall Street's reaction then followed its typical roller coaster path:The stock's gains were subsequently erased and trading lower inpre-market Friday morning activity. After hitting a low of $384.81, itthen battled back and made a run toward $400, Ruffy recounted. Bymid-day Friday, the stock was up $5.51 to $394.25. "The rebound inshares seems to reflect expectations that overall earnings outlook isimproving after the recent slump," he said.
Broader Trend
Indeed, Google's earnings will likely lend credence to the growinghope that the worst is over for the tech space. Looking toward Googleas a harbinger of a tech recovery is a mistake, Ruffy also said. Theearnings reporting season is just getting underway. "Intel releasedresults earlier in the week, and shares slumped after the companyfailed to provide clear guidance for the months ahead," he said.Meanwhile, IBM and Texas Instruments report Monday and Yahoo Tuesday.
Overall, analysts have high expectations for the tech sector — thatis, technology companies within the S&P 500 — and expectyear-over-year earnings growth of 46 percent in the first quarter, 36percent in the second, and 37 percent in the third, Ruffy said.
"The danger is, expectations have risen too much, and companies willbegin scaling back estimates for future quarters or, like Intel, failto provide any guidance at all."
Recession? Or Too Big?
Google has often been more of an outlier than typical for theindustry. The slowdown in profits and growth is clearly due in part tothe economy: With the severe recession, online advertising is droppingas fewer customers spend money.
It is also due, though, to the fact that the company's momentum wasinevitably going to slow, Scott Testa, a professor of marketing at St.Joseph's University, told the E-Commerce Times.
"From an economies of scale point of view, a company can only grow sofast. Two years ago, if you had said Google would lay off staff, no onewould have believed it, its growth was so fast."
Even in a reasonable economy, Testa speculated, Google may no longerbe able to produce blow-out numbers.
Still, never say never about Google. The company is stillinvesting heavily in the areas it feels will deliver future growth,Greg Sterling, principal of Sterling Marketing Intelligence, told theE-Commerce Times. "Display advertising, mobile applications and, to alesser degree, the enterprise business applications — are all areas inwhich it is putting money," he said.