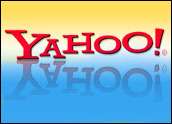 Microsoft has reportedly resumed its on-again, off-again talks with Yahoo on teaming up for online search and advertising. The discussions are apparently being held between Microsoft CEO Steve Ballmer and his Yahoo counterpart Carol Bartz.
Both companies may need each other if they want to grow their online market share. Microsoft is a poor third after Yahoo and market leader Google in online search, and Yahoo's financial problems led to the ouster of cofounder and then CEO Jerry Yang last year.
Microsoft spokesperson Anne Culp declined comment on the reports, and Yahoo had not responded to requests for comment by press time.
The Need for Search
Microsoft has been working on beefing up its search capabilities for years. Back in 2004, it bought consumer health search engine developer Medstory, and last year it bought airfare prediction site Farecast. Both these technologies have already been rolled into its search engine.
It is also upgrading its Live Search product, under the code name "Kumo." It plans to publicly launch the upgrade sometime this year. The upgrade is the result of rolling in technology and staff from Powerset, a San Francisco-based startup working on a natural language search engine that Microsoft acquired for about US$100 million last July.
In February Microsoft unveiled Fast Search for SharePoint, built on Fast ESP, technology it acquired when it bought Norwegian enterprise search company Fast Search & Transfer last year. This technology will give corporations using Microsoft SharePoint Server high-end enterprise search capabilities and let them enhance the customer experience by adding search capabilities to their public-facing Web sites.
Not Your Father's Team-Up
For Microsoft, search isn't just a capability for consumers on the Web or a tool for enterprises — it's a weapon to fend off Google, the 800-pound gorilla in the online search market. Online advertising could be an afterthought — although it remains unclear just what Microsoft and Yahoo plan to do if they do team up.
"The nature of what's being discussed could be everything from totally outsourcing search marketing to Microsoft, to something similar to what Google and Yahoo had discussed– backfill in Yahoo search results for queries where Yahoo doesn't have many advertisers," Greg Sterling, founding principal at Sterling Market Intelligence, told the E-Commerce Times.
There is one catch, though: Microsoft isn't so hot in the online ads department. That could be an opening for tough-talking Yahoo CEO Carol Bartz to drive a hard bargain.
Microsoft's Gotta Have It
There's little doubt that Microsoft has to do something to take on Google in online search. In the Nielsen Online U.S. search share rankings for March, Google Search was responsible for 64.2 percent of the 9.5 billion searches conducted that month on the Web. Yahoo was second with 15.8 percent, and MSN/Windows Live Search came in third, with 10.3 percent.
The struggle is not just about being top dog; Microsoft needs search in order to survive. "Microsoft is determined to compete with Google in search because it sees search, on both the consumer and advertiser sides, as strategic and critical for its long-term health," Sterling said.
"Search is a foot in the door for Google to offer all kinds of services that directly compete with Microsoft software, so it's trying to take the fight to Google rather than play defense."
What About Yahoo?
Yahoo has consistently been trounced by Google in the online search and advertising markets, but as Microsoft was making its first overtures, then-CEO Jerry Yang held firmly to the idea of retaining the company's independence.
After he turned down repeated advances from Microsoft, he had to fight off a $44.6 billion takeover bid from Redmond last year. Yang succeeded, but the move sent Yahoo's stock prices plunging and drew heavy criticism from its investors. Ultimately, the embattled Yang had to resign as CEO.
Yahoo enjoyed a brief honeymoon with Google when the two signed a non-exclusive advertising agreement in June of last year, but that deal drew so much heat from regulators in the U.S., Canada and the E.U. that both parties called it quits in November.
The company needs to find a way to make more money and satisfy investors, who have been losing money hand over fist.
However, will a deal work in this recession? Already, Google has seen its ad revenues fall, which means the Microsoft-Yahoo deal may have to be limited to search only.
Perhaps the real beneficiaries of a deal will be Web site owners. "It's possible that publishers' Web sites could benefit from increased competition among large ad networks for premium audience and overall investment in the digital ad market from players like Microsoft," Gartner analyst Andrew Franks told the E-Commerce Times. "But ultimately, demand from advertisers remains an overriding concern in this economy."