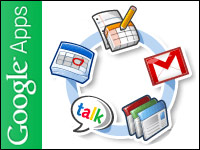 Google has enhanced its Google Docs product with a next-generation commenting system it is calling "Discussions." The new feature builds on Google's already strong collaboration bona fides and brings a small level of credibility to its otherwise dubious social media creds.
Discussions builds on the overhaul of Google Docs last April, when the search engine moved comments to the sidebar and allowed people to reply.
With this latest upgrade, Google has added ownership and edit rights to individual comments for all new documents created. It also has integrated the in-box into the discussion flow, because, as the company puts it in an official blog post, "you can't watch all of your important documents all day to see if there are any suggestions." Email notifications can be turned off, though.
New tools allow users to sort comments by removing them from the visible document and to view them later by clicking on the Discussions button at the top of new document. Comments can also be re-opened there.
Users can introduce new people into a discussion when necessary via a new @mention feature. By typing, for example @[email protected] in a discussion, "Eddy" receives a notification email with the text of the comment, and his reply shows up in the document.
Taking Aim At Microsoft
While it seems that anything Google produces these days must be a missile aimed straight at the heart of Facebook, in truth this is a feature that mostly undercuts its erstwhile major enemy, Microsoft.
"Anything that Google can do to make Docs more collaborative it has to do to stay competitive with Microsoft," Michael Hussey, CEO of PeekYou told the E-Commerce Times. "This is a natural evolution for collaboration because of the number of people who work online, who work in remote locations, and who work in larger and larger groups."
Still, it is doubtful that Google Apps will ever knock Microsoft out of the game simply because its office suite is just too good for companies to bypass, he added. "If there is any product that Microsoft puts out that is consistently great, it is Office Suite. But Google can stay competitive with Google Docs and its productivity products. And that will put them into play with the OS wars as well."
Remembering Buzz
Nor is it likely that Google will ever make significant inroads into Facebook's turf — at least, not with a mere point solution like Discussions, David Binkowski, EVP of digital marketing at Lippe Taylor, told the E-Commerce Times.
"Sure, these changes are social in a way," he said, "but not in a manner that Facebook would ever want to address. And it plays into what Google does well, which is getting things done. That is why it has excelled in search and in creating new products. "
In fact, he continued, the way Google is structured — around work groups that focus on products that are not necessarily integrated with one another — is the very reason it will probably never excel at social media, and why it failed so dramatically with its last major initiative, Buzz.
Buzz, in it is original form, created social networks for users with little if any input from them. It was met largely with dismay, not to mention a few lawsuits.
Discussions might mitigate some of the damage Google caused to its reputation with Buzz, said Binkowski, but not all. "That is fine, though. Discussions is not a social play."