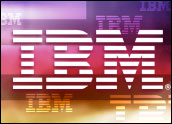 IBM unveiled a new service on Monday that will help companies market and sell their products online. The new division, called "Smarter Commerce," offers IBM customers real-time marketing analytics and brand assessment tools for Facebook and Twitter.
Smarter Commerce also offers consumer-behavior analytics capabilities for other online vehicles, including advertising, marketing campaigns and catalogs.
IBM expects this program to be a US$10 billion business by 2015.
Consulting for the Future
IBM intends to use Smarter Commerce to improve its consulting capabilities by taking advantage of modern technologies like social networks.
"This isn't surprising. IBM has maintained consulting practices for ages," technology project manager and Geek 2.0 blogger Steven Savage told the E-Commerce Times. "What is intriguing is the heavy commerce-social-customer support focus."
Companies can turn to IBM to increase productivity and gain more insight on their online marketing.
"I suspect a driver of all of this is the vast amount of interest in SaaS and other 'easy services' that companies use to save money and increase productivity," said Savage.
IBM's claimed superior state of readiness for the ever-changing online world may be a case of brash marketing.
"The social media focus is intriguing, but the press releases and statements seem ill-defined, so I'm not entirely confident IBM has a full strategy here," said Savage. "The statement that sellers are unprepared for this changing world in the press release is very odd, and a bit arrogant. No one knows exactly what's going on in the marketing world and commerce, it's changing so rapidly."
Non-Internet companies could use services like this to bulk up their online presence, though.
"It sounds like the services are pitched at larger companies, which means IBM is either nicheing effectively, or they're ignoring a large potential customer base," said Savage. "Adding these services makes sense — there's a good market out there."
New Uses for IBM's Tool Set
IBM's analytics tools will allow companies to gauge their presence on social networks.
"Social networks are best at customer retention and customer acquisition through advocacy," Rob Enderle, principal analyst at the Enderle Group, told the E-Commerce Times. "These tools appear to provide metrics and best practices to lower the cost of advocacy-based customer acquisition, and monitoring customer satisfaction and loyalty to optimize customer retention."
How many companies will take advantage of IBM's new service is a big mystery.
"Its success really will depend on how well IBM tells folks these tools exist and uses the tools themselves to make the resulting efforts successful," said Enderle. "Technology companies often don't use the tools they sell — an historic problem for IBM. Yet the firm has been doing much better at this under Sam Palmisano."
IBM's tool set could be very beneficial for large enterprises that want to make inroads into social networks.
"IBM's analytic tool set is arguably the oldest on the planet and probably the deepest. Applied to this task it has the potential to be the best for enterprise class customers, because IBM can better integrate with existing enterprise class systems for monitoring than most in this space today," Enderle explained.
The use of these tools in-house could be just as important for IBM as marketing them to other companies.
"Tools that can be sold but also used internally to improve a firm's success are incredibly valuable," said Enderle. "This product falls into this class of tools that have this dual advantage. It's a very good idea that could have broad implications for the long-term success of IBM beyond what they get selling this offering."
Understanding Email, Social Networks and Traditional Channels
Smart Commerce may help companies adapt to the changing nature of online communications.
"It's a great way to understand your marketing mix — email, social networks and traditional channels," Craig Hayman, general manager of IBM industry solutions, told the E-Commerce Times.
IBM believes its service will appeal to large worldwide companies.
"This service is aimed at any global brand trying to better connect to customers including CIOs, procurement officers, and chief marketing officers," said Hayman.
The "smarter" part, according to IBM, is that the consulting will be customized for individual customers.
"It's centered on the customer. This is the first time anyone has done end-to-end integration and automation of marketing, sales, fulfillment/service of the customer as one seamless process," said Hayman.
IBM has competition in individual categories but not on the whole package.
"We acquired best-of-breed capabilities in each segment — from Unica, Coremetrics and Sterling Commerce," noted Hayman. "IBM is the only one to integrate these processes end to end — so no competition on the whole portfolio …, but there are competitors for some of the piece-parts."