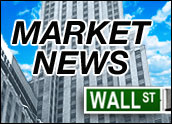 Investors bought up battered shares Wednesday, helping to lift the Dow back above the 10,000 level and rolling out a red carpet for the debut of Google's shares as early as tomorrow.
Google announced just after the market closed that the Securities and Exchange Commission (SEC) had declared its share registration effective today, meaning shares could begin trading at any time afterwards.
The SEC hurdle had been closely watched after Google made some missteps after announcing its intention to go public, including possibly violating the quiet period regulations.
At the market close, the Dow had climbed 110.32 points to end at 10,083.15. The Nasdaq climbed more than 2 percent, or 36.12 points, to 1,831.37 and the S&P was up 13.46 points to 1,095.17.
The markets gained despite another day of record-level testing for oil prices, which leaped over the $47 barrier and show little sign of slowing their pace of increase.
The latest news driving oil higher was word from the U.S. Energy Department that American oil refineries have boosted their output and that gasoline demand has risen.
Those factors were seen as assuring a steady demand for crude going forward.
Back on Wall Street, the pickings were slim as far as meaningful earnings reports.
Applied Materials was down slightly after the chip-equipment maker beat third-quarter results but set fourth-quarter targets that were lower than analysts had hoped.
Network Appliance, meanwhile, saw its shares make double-digit gains after it said its profit in the most recent quarter rose 73 percent over a year ago.