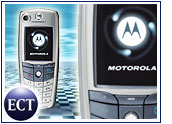 Worldwide mobile phone sales surpassed 156.4 million units in the second quarter of 2004, a 35 percent increase from the second quarter of 2003, according to Gartner.
Gartner analysts said all regions experienced healthy sales of mobile phones in the second quarter.
"In mature markets, such as Western Europe and North America, sales of replacement handsets ensured strong results, while spectacular growth in emerging markets, notably Latin America, further boosted unit sales," said Ben Wood, principal analyst for mobile terminals research at Gartner.
In the second quarter of 2004, Gartner said Nokia suffered a decline in market share compared with the second quarter of last year. However, the company did increase its market share from the first quarter of this year, when its market share totaled 28.9 percent.
Nokia's Price Cuts
"Nokia's price cuts gave it a small gain in market share compared to the first quarter, although the average selling price of its handsets fell in the second quarter," Wood said. "Motorola maintained the second position based on its strong performance in the Americas, but Gartner expects Samsung to be battling with Motorola for the No. 2 position for the remainder of the year."
Motorola's market share slipped slightly in the second quarter compared with the first quarter of this year as it focused on profitability. It experienced a solid quarter with strong performances in North America and Latin America, but it lost market share in China.
Samsung had a successful quarter in terms of shipments; however, Gartner's analysis showed that not all of this volume reached end users, resulting in a gap between sell-in volumes and end-users sales in North America. Gartner analysts said this backed up inventory should sell through in the third quarter.
Global Wireless Markets
On a regional basis, the Western European market is being driven by consumers who got their first mobile phones in 2000 and 2001, and now they're upgrading to smaller color screen phones with built in cameras that have become available at much lower prices.
Brazil continued to be the driving force in Latin America, although Mexico also contributed strong sales in the region. Other countries, such as Argentina, are showing signs of recovery from the economic downturn.
In North America, replacement sales were high as operators subsidized enhanced handsets, and consumers were willing to upgrade to devices with more features, especially camera phones.
Seasonal Trends
Reflecting seasonal trends, Asia Pacific mobile phone sales were down slightly from the first quarter of 2004. In China, the government's efforts to control the economy weakened demand for consumer electronics goods, such as mobile phones.
In mature markets, such as Taiwan, Singapore and Australia, people held off on buying new phones as they hope for further price reductions or increases in subsidies.
More than 300 million mobile phones have been sold in the first half of 2004, and Gartner analysts have projected year-end sales to reach approximately 620 million units.
However, the analysts said if current momentum is maintained worldwide sales could reach 650 million units. If mobile phone sales exceed 650 million units this year, it could result in excess inventory that could harm sales in the first half of 2005.