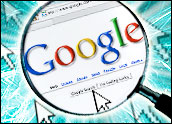 Another company has lodged antitrust allegations against Google in one of the most feared forums — at least for U.S. tech companies — in the world: the European Commission.
This time it is French firm 1plusV, a maker of specialized search engines for such topics as law and music, and parent company of Ejustice.fr, a legal search engine. The complaints are similar to ones filed this time last year by Ejustice.fr together with UK price comparison site Foundem and Microsoft's Ciao fom Bing.
Though each complaint was slightly different, the common thread was that the companies said they ranked lower in Google's search rankings than they should have.
1plusV is also claiming that competing search engines are required to use Google search technology if they want to display Google ads on their sites — another aspect of the European Commission's antitrust investigation into Google, which it formalized in December of 2010 by initiating proceedings.
It's Complicated
The EC is looking into whether Google has discriminated against competing search services by restricting its advertising partners from placing ads on these sites, as well as whether Google has restricted advertisers from moving their data to competing ad services.
Ejustice.fr reportedly has claimed it was getting more than 1.5 million page views per month until Google delisted it from its search results.
Google has been working closely with the European Commission to explain its multilayered business model, spokesperson Adam Kovacevich told the E-Commerce Times.
As for this most recent action, "we'd just like to make clear that 1plusV is the parent company of Ejustice, which is one of the existing complainants," he said.
The European Commission did not respond to the E-Commerce Times' request for comments by press time.
Same Old, Same Old
There really isn't anything much new in this latest complaint, noted Christopher M. Collins, a partner with Vanderpool, Frostick & Nishanian. Whatever happens to Google — at least as far as the European Commission is concerned — will likely be influenced primarily by the earlier complaints and the ongoing investigation.
In other words, the filing by 1plusV amounts to more of the same, and Google will have to slog through the EU legal apparatus much as Microsoft, Oracle and Intel have before it.
"Europe has a different fundamental approach to antitrust, and they tend to push an outcome-oriented investigation," noted Collins.
No Case, but…
Antitrust charges, at least conceptually, imply that Google users have been denied choice, which is not the case, according to Ryan Radia, an analyst with the Competitive Enterprise Institute.
"If people feel Google is manipulating results, they will start to use Bing, which is gaining a lot of traction in the market," he told the E-Commerce Times.
Also, there is no truly objective algorithm for ranking results — and letting the government influence the process would be a gross mistake, added Radia. "It takes years to develop these algorithms, and the search engines are continually tweaking them. For the government to step in an say, 'this ranking should be before this one,' is ludicrous, considering all that goes into search."
For consumers, the ideal end result would be for Google to prevail before the European Comission, he said.
"However, given the long track record of large, successful U.S. businesses suffering harmful judgments in Europe, it would not surprise me if Google were to settle with the EC to resolve this search ranking issue," suggested Radia.
"I don't think it is an issue that is going away any time soon, especially in light of this latest complaint," he added. "Probably Google is realizing that now too."