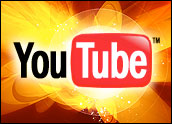 20th Century Fox has served YouTube and another video-sharing site, LiveDigital, with subpoenas to hand over information about the user who uploaded episodes of the hit TV series "24" before they aired this month. The user also uploaded recent episodes of "The Simpsons."
It is not known how YouTube will handle the request. Last year, the firm complied with a similar request from a movie studio; however, that was before it was acquired for US$1.65 billion by Google, which has often challenged such subpoenas.
Additionally, this subpoena has the potential to test previously unexplored provisions of the Digital Millennium Copyright Act (DMCA), according to attorneys contacted for this article.
What the DMCA Does
More than likely, Google will comply for a few reasons, starting with provisions in the DMCA.
The DMCA provides sites like YouTube protection against lawsuits, Adam Kessel, a partner with Wolf, Greenfield & Sacks, told the E-Commerce Times.
"Once the copyright holder notifies the Web site, it has a chance to take it down," he stated.
The DMCA also declares that these sites must identify a user who has uploaded copyrighted material. Previous challenges to the DMCA have been against ISPs that merely provide connectivity to the infringers.
However, YouTube will be obligated to hand over the information because it stores content on its site, Kessel noted, predicting, "It will come down to a business decision for Google."
Privacy Policy May Help
YouTube's privacy policy also likely provides Google some cover that would allow it to hand over the information, Randy Broberg, partner at Allen Matkins, told the E-Commerce Times.
"Most privacy policies state that the Web site owner will hand over information in response to legal actions or if they receive a subpoena," he noted.
Nevertheless, other attorneys believe a dispute might lie ahead.
"YouTube may try to fight the subpoena to disclose the identity of the poster on privacy or other grounds, but ultimately it is likely that they will have to disclose the identity of the infringer," Eduardo Carreras, of counsel at Woodcock Washburn, told the E-Commerce Times.
The Larger Issues
Despite what Google decides, the larger issue remains: whether YouTube should be held liable for the copyright infringement of those who use its Web site, David A. Furlow, First Amendement attorney for Thompson & Knight, told the E-Commerce Times.
"The issue is uncertain because of controversies surrounding the interpretation of the Supreme Court's landmark decision in Metro-Goldwyn-Mayer Studios v. Grokster," he noted.
Not many courts have had opportunities to interpret and apply that ruling's intentional-inducement theory of provider-liability, Furlow stated.
Additionally, in Perfect 10 v. Google, which is on appeal to the United States Court of Appeals for the Ninth Circuit, a court upheld the safe harbor provision for product manufacturers established in Sony v. University City Studios. This 1984 case found that manufacturers of VCRs could not be held liable if their products were also used for non-infringing purposes.
Perfect 10 v. Google applied the concept to ordinary search engines that direct viewers and customers to Web sites that infringe copyright with thumbnail-size images, Furlow added.
"YouTube may be in more trouble than Google, however, because ordinary people routinely post potentially infringing or actually infringing films — including episodes of movies, political news and campaign speeches — to YouTube directly, so YouTube is not acting merely as a search engine, the way Google does," he said.
Important Issues
"A court will have to determine whether YouTube has to disclose the identity of the person who posted the offending episode. There is likely to be a short, fierce court battle, but I expect that a court will order YouTube to disclose the identity of the person who posts," Furlow added.
Such litigation would raise profoundly important issues of First Amendment, copyright and federal statutory law, he continued.
"The impact on YouTube will depend on what the court orders — a takedown of the video, disclosure of the poster or nothing because of the political significance of recent episodes of '24,' especially the last one, with the mushroom cloud rising over L.A., which has been circulated widely on the e-mail," Furlow declared.
More Subpoenas to Come?
Nevertheless, one thing is clear. YouTube and other viral video sites will continue to receive such subpoenas as more copyrighted content is posted and content owners start to realize significant losses.
For starters, revenue from DVD rentals or sales from the Fox series could be seriously impacted by the uploaded episodes, Paul Bangor, a partner with Thorp Reed & Armstrong, told the E-Commerce Times.
"Fox may be able to get statutory damages if this were to go to court," he said.