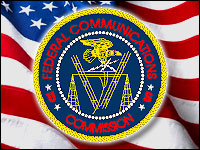 The Federal Communications Commission has released a report attacking AT&T's proposal to buy T-Mobile as a damper on competition. The 157-page report was released on Wednesday, after the FCC accepted AT&T's move to withdraw its request for approval of the US$39 billion deal.
The report evaluates the impact the merger would have on competition in the wireless market. While AT&T argued that it would result in cost savings for consumers, the FCC claimed that it would give AT&T incentives to raise prices.
The combined entity of AT&T and T-Mobile, plus Verizon, would constitute 75 percent of the U.S. wireless market, create a duopoly, according to the FCC, which concluded that any potential upsides to the deal were outweighed by the likelihood of greatly decreased competition.
Where Are the Jobs
The FCC's distaste for the merger may in part be its likely effect on the job market in a difficult economy.
"It's interesting how much a presidential election can change other areas far away," Allen Nogee, principal analyst for wireless technology at In-Stat, told the E-Commerce Times. "I think there has been a strong push to put the economy first, especially jobs, and rightly so. That's at the heart of this."
Such mergers were almost always approved in the past, whether they were good for consumers or not, Nogee noted.
"Currently these types of deals are being looked at much more closely," he said. "As the FCC looked closer, it was clear that this deal wouldn't help create jobs but would hurt total jobs. That killed the deal in its present form."
What's Next for AT&T?
On Monday, AT&T indicated it would withdraw its effort to pick up T-Mobile and would instead purchase some of T-Mobile's assets from its owner Deutsche Telekom.
"There will need to be major concessions to keep this alive," said Nogee, "or ATT may just give up."
In fact, recent moves indicate AT&T is ready to give up on the merger, which means forking over $4 billion to Deutsche Telecom for its trouble.
"T-Mobile will be fine, and the extra money from AT&T will certainly help," said Nogee. "In the end, I don't think this move changes the North American market much. Others will probably leave T-Mobile and Sprint alone for a while."
We'll Be Back
Part of the difficulty between the FCC and AT&T may be due to the way AT&T has behaved as it attempted to gain support for the merger.
"The FCC is really mad at AT&T," Sue Rudd, director of service provider analysis at Strategy Analytics, told the E-Commerce Times. "AT&T needs to be more humble, but it hasn't been."
Still, much of what's happened over the past week or so may amount to one overreaction after another.
"The FCC floated they were going to put AT&T through a real trial, but it wasn't final," said Rudd. "Then AT&T hustled around on the 23rd. That included AT&T announcing it would withdraw the deal. FCC released the report anyway because they know AT&T will be back."
The underlying assumption is that AT&T still wants to get the merger through.
"AT&T will absolutely be back with this," said Rudd. "They really want the spectrum they would get with T-Mobile."
That spectrum is entirely compatible with what AT&T already has, she noted, and "they can divest some of their older spectrum to get the T-Mobile spectrum."