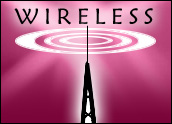 The FCC is seeking public comment on the subject of when or if government entities — such as the police or transit authorities — can intentionally jam cellphone signals and Internet service for the sake of public safety.
The comments will help inform FCC deliberations regarding what, if any, rules or policy guidance may be appropriate regarding wireless service interruption.
The review springs from an incident that occurred last August, when Bay Area Rapid Transit officials abruptly shut off cellphone service for three hours in the hope of short-circuiting a planned protest on the subway system over a fatal shooting by a BART officer the previous month.
No notice was provided to either the Federal Communications Commission or the California Public Utilities Commission.
The FCC is accepting comments through April 30. After that, the public will have another month to reply to the comments filed during the initial period. The FCC did not respond to our request for further details.
A Heated Debate
The comments are bound to be a controversial, colored by accusations that BART's intention was more to quell a protest over violent misbehavior on the part of its officers than to preserve public safety.
One fundamental point of contention is likely to be whether the FCC even has the authority to set policy in this area and whether it can override local authorities' decisions in these matters — especially in cases, such as with BART, when the local entity owns the cellphone transmission equipment.
"I think we will see a lot of people advocating against giving the government this type of power," David Johnson, principal of Strategic Vision, told the E-Commerce Times. "There are people scared of government intrusion into their everyday lives, and this would be yet one more example, in their eyes."
Public Safety or Endangerment?
Another question sure to spark disagreement is the matter of whether cutting cellphone transmissions is a responsible reaction to a planned protest — or whether it might put citizens further at risk.
In the BART case, for example, had a protest gotten out of control, more people might have been jeopardized if they were unable to alert the authorities to trouble or call for assistance.
Clearly, there is a public safety issue to be considered, Johnson said. "We will certainly hear about the possibility of extreme natural disasters and the need to control wild rumors. We will also hear about other events around the world where mobs organized via cell devices."
Sitting on the Fence
In short, both sides are making powerful cases, which makes it hard to determine not only which point of view is correct, but also how this policy debate will eventually unfold, independent tech analyst Jeff Kagan told the E-Commerce Times.
"Personally, I can see both sides of the argument and find merit with both groups," he said.
In the end, though, it may be that keeping wireless networks off limits from government intrusion is the lessor of two evils, Kagan suggested.
"Yes, you can shut down a wireless system to prevent rumors or a mob forming but almost certainly someone will be hurt by that action unrelated to that event," he pointed out — perhaps someone who needed to call an ambulance.
"We have become so dependent on our cellphones, I don't see how an event like that would be avoided, even if the system were shut down for a small period of time," Kagan concluded.
Supreme Court Bound?
It is a complicated issue — and that is leaving out the legal questions concerning whether the FCC can even offer guidance on this.
"I wouldn't be surprised if this wound up before the Supreme Court sooner or later," said Johnson.