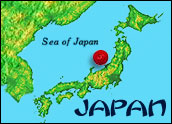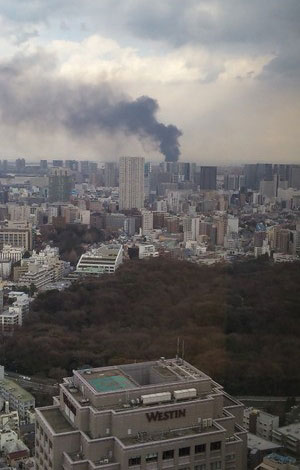 Tokyo in aftermath of Sendai earthquake
An 8.9 Richter Scale-magnitude earthquake that hit Japan Friday has technology experts weighing in on the temblor's possible long- and short-term effects on technology in its many incarnations — from mobile, social networks and cloud computing to WiFi, mainframes and security.
Their analysis is cautious; their predictions reasonably optimistic.
"Some communications may be disrupted, depending on issues such as where undersea cables reach the shores of Japan, where data centers are located in relation to the earthquake, or because people who manage data centers can't do their jobs due to the disruption," said tech pundit and Comunicano CEO Andy Abramson, who specializes in VoIP and Internet-based communication systems.
Cables, wireless, and satellite "all come into play in a situation like this, and prove a better option than older copper wire-based networks," Abramson told the E-Commerce Times. "Japan has one of the most advanced and robust wireless networks in the world, and this earthquake will certainly put that to the test."
Godzilla-Scale Temblor
The quake that shook Japan — the strongest in a century — actually originated roughly 230 miles north of Tokyo in the Pacific Ocean, where it ginned up a tsunami that flooded northern cities and generated a whopping 7.1-magnitude aftershock.
Clearly not designed to handle the tremendous call volume that follows a disaster, mobile services in and around Tokyo were stressed but operational.
"When television and radio fail, social media picks up. It is playing a huge role in the earthquake," said Kenneth Wisnefski, founder and CEO of online marketing company WebiMax. "Twitter has been the central source to have real-time reports on the aftermath, and people are using their mobile devices to 'check-in' with Google, which installed a 'find me' tool this morning. Internet communication is reporting all of the news."
Indeed, citizen journalists are posting quake videos on YouTube's CitizenTube channel, while Google Person Finder is helping people send and receive information about loved ones.
"It if wasn't for Japan's tech networks, social media, and mobile smartphones, this would be a totally different experience," Wisnefski told the E-Commerce Times. "There would be little or vague knowledge transpiring so rapidly."
Cloud Shock
With cloud computing centers sprouting around Tokyo, the earthquake's effects could spread beyond Japan's shores. Barring too many aftershocks, however, NTT Communications, Amazon Web Services, and Salesforce.com have fortunately reported their data centers are intact and operational.
"With this morning's earthquake, there was no change in status on either IIJ or Amazon Japan" regional cloud servers, said Doug Willoughby, director of cloud strategy at Compuware's CloudSleuth, a cloud resource monitoring and analysis firm. "Both are showing subsection response from the Japan backbone node."
In fact, the only cloudy skies CloudSleuth detected manifested as "an overall response time that went up a tiny bit," Willoughby told the E-Commerce Times. "But it looks like that is because the response time from China is high. All the other back nodes look normal, with no break in service."
Shaken Security?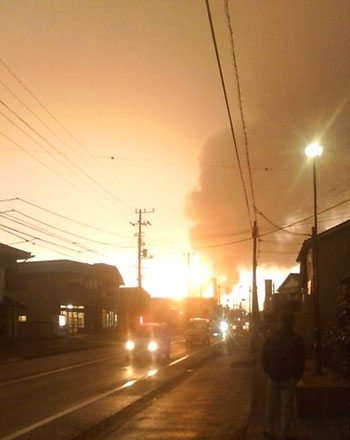 Sendai earthquake – refinery fire
With Panasonic and Sony evacuating tech factories, and firms struggling to regain their hold on peace, tranquility and productivity, a No. 1 issue in the wake of any disaster has to be on everyone's minds: security.
In the cloud, "there is nothing unique about this earthquake with respect to security," said Randy Abrams, director of technical education at antivirus and security software maker ESET. "Any natural disaster, war, catastrophic equipment failure, or DDoS attack can render data in the cloud inaccessible. When a business decides to migrate their data to the cloud, they must anticipate that event."
To mitigate a crisis of inaccessible data following a catastrophe, Abrams has two suggestions: Get good backup, and hire qualified IT professionals.
"An IT professional with good risk-management skills will have a plan B in place," Abrams told the E-Commerce Times. "Strategies such as on-site backup and distributed cloud backup provide redundancy. A company that is not prepared to deal with the disruption that a natural disaster can cause is not prepared to deal with many other disruptions, regardless of the cause."