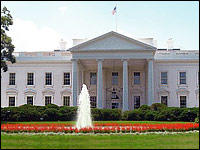 AOL cofounder Steve Case is teaming up with the Obama White House and the Ewing Marion Kauffman Foundation to launch Startup America, a partnership announced Monday to "foster innovative high-growth firms in the United States," Kauffman representative Benjamin Branham told the E-Commerce Times.
The partnership "is designed to marshal more resources from private sector partners that in turn will be steered directly to startups and entrepreneurs," Branham explained. "These resources can range from funding to mentorship."
On the list of potential resource providers: venture capitalists, CEOs, university presidents and, of course, leading entrepreneurs.
"As a niche global PR agency that works with startups around the world, we think Startup America is a great idea," Ink Communications founder Jennifer Hicks told the E-Commerce Times. "In many ways, Europe has been doing this country by country, with incubator programs through governments that provide both cash and resources."
Already signed up to provide cash and resources as Startup America partners: Intel Capital for US$200 million; IBM for $150 million; HP for $4 million; and Facebook with Startup Days, "a series of 12 to 15 events around the country designed to provide entrepreneurs with access to expertise, resources and engineers," Case Foundation spokesperson Allyson Burns explained.
"StartUp America aligns nicely with President Obama's push for innovation and re-invention," LaunchSquad public and social media relations cofounder Jason Throckmorton told the E-Commerce Times.
Gimmicky or Great?
From One America to Empower America to Americorps, initiatives with "America" in the name have come, stayed, and departed over the years. Many of them have been more gimmicky than great.
"It's too early to tell whether or not Startup America is a gimmick or a savior," said W. Mark Crowell, executive director and associate vice president for innovation partnerships and commercialization at the University of Virginia (UVa). "What I'm seeing are lots of good ideas and two wonderful partners — the Case and Kauffman Foundations — that have the potential to raise awareness of our need for innovation."
Presented as an Obama administration initiative, Startup America, however, may have to overcome the perception that President Obama is unfriendly to business — the heart and soul of American entrepreneurship. The president has sought to change this perception with a renewed focus on job creation — and political posturing.
"Startup America is very much needed and is good PR about how the administration is focused on jobs," said Elizabeth Lampert, a public relations expert whose clients include both startups and emerging companies. "However, the posturing will determine the public's reaction as this unfolds," she told the E-Commerce Times. "Though it's a strong and positive statement having brand name companies lend their support, people are still skeptical."
Innovation Commercialization
Education programs in distressed American regions are part of the Startup America approach.
The Blackstone Charitable Foundation wants to bring the University of Miami LaunchPad program to two Detroit colleges. Google, Ernst & Young, and the Pearson Foundation want to expand the Network for Teaching Entrepreneurship, a nonprofit that provides entrepreneurship education for at-risk high school students from low-income communities.
At the collegiate level, Startup America wants to increase innovation commercialization efforts at colleges and universities, a critical component of any move to spur innovation, UVa's Crowell explained.
"I would feel even more confident in Startup America's chances for success had I seen more inclusion of universities at the outset," he told the E-Commerce Times. "So much early stage innovation comes from colleges and universities. They are key players in the process."
Public and Private
"Public-private partnership" means different things to different people. To business leaders tired of high taxes and onerous regulations, "government as partner" is a concept to be shunned.
To Steve Case, however, government and business play "a critical role in sparking entrepreneurship," Case Foundation's Burns told the E-Commerce Times. "He believes there is a huge opportunity for both sectors to come together and create a nurturing environment."
Pragmatically, that environment must include "positive change in areas such as research initiatives, immigration reform for skilled workers, and an overhaul of the patent system," said LaunchSquad's Throckmorton.
"Any initiative a government or administration can take to back innovation will only help the country in the long term," added Ink Communications' Hicks.
The public-private partnership Case envisions has its limitations, however. Its success, Throckmorton emphasized, depends on recognizing the one limitation that makes many business people skeptical of such partnerships: "where the private sector is better suited to drive the market with minimal government intervention."