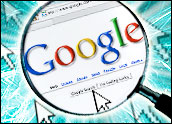 The European Commission has notified Google that it received complaints from three companies about its search ranking practices. The companies are a UK price comparison site, Foundem, a French legal search engine, ejustice.fr, and Microsoft's Ciao! from Bing.
Foundem also filed a complaint with the FCC, citing concerns over "search neutrality."
Though each is slightly different, all of the complaints center on how the companies show up in search rankings, Julia Holtz, senior competition counsel, said in a post on Google's European Public Policy Blog.
The subtext is whether Google's ranking system chokes off competition, she said, but maintained that is not the case.
The European Commission has opened a preliminary inquiry, the earliest stage of the complaint process, which focuses on fact-finding.
The authorities could decide not to pursue the matter any further, or they could launch a formal inquiry if they determine there is some validity to the complaints.
Spotlight on Google
Even though users have other search options available to them and Google is pro-competitive, there is a good possibility that this could end up as something very significant in Europe, Ryan Radia, an analyst with the Competitive Enterprise Institute, told the E-Commerce Times.
"Based on the European Commission's history of competition policy, investigations and interventions in the market, it would not be surprising if they were to launch a formal investigation later this year," he said.
Such a move would prove that the European Commission's antitrust policies are driven by forces other than pure competition policies, said Radia. "I can't think of any other industry where consumers can go to competitors with just one click."
The FCC inquiry isn't likely to go anywhere, in his view, as the agency has engaged in very little discussion on this subject.
The spotlight will be on Google in Europe, agreed Boston University business professor N. Venkatraman.
"We saw some hint of that at the Mobile World Congress, with the Vodafone CEO not being too happy with the powerful position that Google has in desktop search and the potential dominance that they could have in mobile search," he told the E-Commerce Times.
As Google's Chrome OS gains traction, and as Android gains share against Nokia and RIM, Google will draw increasing scrutiny in Europe, Venkatraman predicted.
"President Sarkozy has even suggested that Google should pay tax in France where the clicks originate," he noted. "I see the attention of Brussels shifting away from Microsoft towards Google in the coming years."
No SEO Argument
From an SEO perspective, the companies don't have a legitimate beef, opined Evan Bailyn, president of First Page Sage.
"They are right to think that Google is not always completely fair in the way it calibrates its algorithms," he told the E-Commerce Times, "but Google doesn't have an obligation to be fair. As long as they are not specifically or manually penalizing individual companies — which Google has said it would never do — Google is acting within its rights."
Google changed its algorithms recently, Bailyn noted, which it frequently does, and many firms saw their rankings decline.
Perhaps the complaining companies were affected by that change and felt it was targeting them, he speculated.