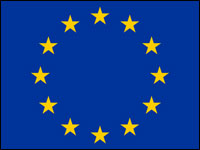 The European Union is taking aim at Microsoft again, with its antitrust regulatory arm alleging on Friday that the U.S.-based software giant is breaking European anticompetitive rules by tying Internet Explorer to Windows.
Such a link harms competition, undermines product innovation and reduces consumer choice, said the European Commission.
The EC began looking into potential market competition violations concerning the distribution of Internet Explorer this time last year, in response to a complaint filed by Norway-based browser maker Opera. The statement of objections outlines the Commission's preliminary view that Microsoft has infringed the EC Treaty governing market dominance.
The statement of objections is a formal step in European Commission antitrust investigations, with the purpose of informing parties of objections raised against them. Microsoft has eight weeks to reply. If it chooses, it can present its side in an Oral Hearing. If the EC confirms its preliminary views, it can then fine Microsoft, require that it cease its anticompetitive practices, and impose a remedy.
Other Fights
Microsoft has tangled with the EU before — and has usually walked away poorer as a result. In March 2004 the EC ordered Microsoft to offer a version of its Windows client without Windows Media Player, after finding that bundling the products was a violation of European antitrust rules.
"That decision was upheld on appeal," noted Mark Ostrau, cochair of Fenwick & West's antitrust and unfair competition group. Indeed, most of the EU's legal tactics against Microsoft have targeted its practice of bundling products.
"Friday's statement should not have been wholly unexpected, because these same rules fit squarely with IE and Windows," Ostrau told the E-Commerce Times.
"Most people would argue there are several differences as the technology has moved on, and that is probably true," he acknowledged, "but the law tends to lag the technology."
Next Battle
Microsoft is reportedly reviewing the statement to see whether it should fight the charges. Over the years, the EU has reaped US$2.4 billion in fines from Microsoft for violations of its antitrust regulations, which are far stricter than those in the United States.
While the EU may have dollar signs in its sights, it is also likely hoping to guide Microsoft's development of Windows 7 with this statement, Ostrau said.
"The likely end game here is to steer Microsoft's actions with respect to Windows 7," he suggested. "I would argue that part of the EU's motivation is to influence Microsoft enough to avoid more problems down the road rather than having to take a backward-looking action such as a fine for uncompetitive practices."