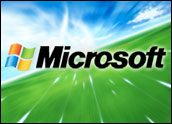 A British government agency has complained to the European Commission about the lack of interoperability in some of Microsoft's applications, but regulators are reportedly not opening a new formal inquiry on the complaint.
The British Educational Communications and Technology Agency (Becta) filed the complaint with the UK's Office of Fair Trading last October, complaining about two issues: the software giant's licensing practices and terms for educational users of its products; and "the existence of impediments to effective interoperability," especially around Microsoft's Office 2007 release.
Becta referred its interoperability complaint to the European Commission's antitrust arm recently after learning earlier this year that regulators there were looking into whether newer versions of Microsoft products were sufficiently interoperable.
Joining Other Cases
The Office of Fair Trade continues to look into how Microsoft licenses to educational systems, Becta noted.
"It is not just the interests of competitors and the wider marketplace that are damaged when barriers to effective interoperability are created," said Stephen Lucey, Becta's executive director of strategic technologies. "Such barriers can also damage the interests of education and training organizations, learners, teachers and parents."
A European Commission spokesperson did not respond to a request for comment. The UK agency's inquiry was not being handled as a separate complaint but instead was being folded into existing cases, according to press reports.
Juggling Complaints
Becta's new push to support existing complaints about newer Microsoft products comes just days after Microsoft asked an appeals court to reduce or throw out the US$1.3 billion in fines imposed in February for its failure to comply with the EC's early antitrust ruling. The ruling required Microsoft to provide affordable licensing options to third parties to access communications protocols in Windows Server.
"We are filing this appeal in a constructive effort to seek clarity from the court," Microsoft said.
That move came as a surprise since Microsoft's earlier decision not to further appeal the European antitrust case seemed to be a sign it was eager to move past its years of dueling with regulators on the continent, said JupiterResearch analyst Michael Gartenberg.
"To open that case back up in court when the sole issue is the fines themselves seemed to go against the grain of its attempts to get this in the rearview mirror," he told the E-Commerce Times.
Microsoft may feel that more actions by the EC could arise in the future and be seeking a court win on how much it can be fined to be able to point to down the road, he added. "A billion dollars is a lot of money, but if Microsoft really wanted this over, it could afford to pay it and put it to rest."
Pressing Document Compatibility
Becta's complaint focuses on issues of compatibility. For instance, it asked regulators to examine whether Office 2007 support of the Office Open XML standard was sufficient to enable third-party applications to work with the hugely popular Microsoft suite.
Office causes "interoperability difficulties for non-technical users" that are compounded by the software maker's decision not to offer support for the competing Open Document Format, the group said.
Educational agencies that can't guarantee compatibility have fewer choices for the technology they adopt, essentially having to make a decision in part based on what other institutions they interact with are using, Becta added.
Even though it may not be investigating the Becta complaint directly, interoperability is something the European Commission has placed high value on in the past, noted Yankee Group analyst Laura DiDio.
Allowing other software vendors to make products compatible with the server versions of Windows became the most intractable part of the original antitrust ruling, she told the E-Commerce Times, because opening up its technology is not how Microsoft got to be where it is today.
"Openness is growing, but Microsoft became Microsoft by protecting its intellectual property and building products that are designed to work best with other Microsoft products," DiDio said.
The Becta complaint is unique because it's one of the few that hasn't come from a European-based competitor of Microsoft, she added. "It's a different voice, but the song is the same."