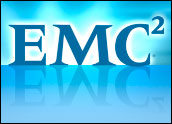 EMC has announced it is acquiring Silver Tail Systems, a provider of real-time Web session intelligence and behavioral analysis.
When the acquisition is closed, which is expected in the fourth quarter, Silver Tail will be part of EMC's security division, tasked with extending RSA's enterprise security portfolio. Terms were not disclosed.
A Classic EMC Deal
The acquisition is classic EMC, said Charles King, principal analyst of Pund-IT — meaning it is the type of company no one had expected EMC to acquire.
"I doubt EMC would have made anyone's list of companies interested in real-time fraud detection if they had been asked a few days ago," he told the E-Commerce Times.
"EMC is a company that has done well at surprising and surpassing people's expectations with these kinds of deals," said King, citing the RSA and VMware transactions as examples.
That said, real-time fraud detection, in retrospect, is a natural fit for EMC's security portfolio.
"What it will mean is that rather than having to react to online fraud activities after the fact, Silver Tail will give EMC customers the ability to respond proactively while fraud is taking place," King said.
Benefits of Real-Time Detection
EMC pointed to the changing nature of malware and fraud as reasons to implement real-time detection. The MO of fraud-fighters has been to build security strategies that try to identify what a bad transaction looks like — in other words, guess what might happen.
Silver Tail's Web session intelligence uses a big data-driven approach to gather and analyze mass quantities of information in real time — upwards of 330,000 clicks per second. The information is fed into Silver Tail Systems' behavior analysis engine to detect anomalies, IT security threats, fraud, insider threats, business logic abuse and other malicious activity.
"It gives the user a heads up that fraud is taking place at that very moment, in time to do something about it so the damage is not that great," King said.
How It Works
Essentially, Silver Tail monitors Web traffic in real time at a massive scale, Silver Tail CEO Tim Eades told the E-Commerce Times.
"It understands the difference between a criminal's patterns and a customer's," he said. "A criminal, for example, is not on the site paying the mortgage or buying a laptop. Once the system understands traffic flows, it can then spot the variations — and from that it makes predictions and identifies threats."
From Silver Tail's perspective, the acquisition will mean having a presence in a broader range of industries, Eades added.
"Silver Tail's initial penetration was in the banking industry, but recently we have made changes so it can be applied to e-commerce applications as well. This partnership will expose us to new distribution channels."
New Territory
"From a competitive standpoint, real-time fraud detection should strengthen EMC's product and service portfolio," King said.
Down the road, the acquisition could well provide EMC with other advantages, he continued. "I think we will see EMC leverage Silver Tail's technology for other types of big data real-time analysis."
That is not out of the realm of possibility, Silver Tail's Eades said. "We are looking forward to working with other divisions of EMC, such as VMware and even NetWitness."
In the immediate term, however, the Silver Tail acquisition will be mined for its security bona fides.