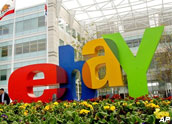 With nary a press release or even an announcement on its Web site, eBay has started offering its Kijiji free online classified ad service to people in the United States.
The rollout of Kijiji in the U.S. puts it in direct competition with free online classified ad pioneer — and leader — Craigslist. The fact that eBay owns a 25 percent interest in the venerable Craigslist has observers wondering about eBay's long-term plans for Kijiji.
Kijiji, first launched two years ago in Canada, France, Germany, Italy, China, Japan and Taiwan, was made available last year in Austria, Switzerland and India. Along with the United States, Belgium and Turkey are joining the Kijiji fold this year.
Slicker Than Craig
Although eBay doesn't necessarily hide the fact that Kijiji is one of its subsidiaries, it certainly doesn't trumpet the relationship. Kijiji is one of several online classified ad services owned by the California-based online auction behemoth.
Kijiji, which supposedly means "village" in Swahili, adds a few features to its Internet classified ads that are not found on Craigslist. For example, Kijiji's pages have a bit of Flash animation and an RSS feed button.
The way it describes itself makes Kijiji sound quite familiar to Craigslist. "Kijiji is a group of free, local, community-based classifieds Web sites" that "offers a convenient, fun and easy way for people in the same city to meet, trade, share ideas and help each other out in areas such as goods, cars, services, housing, jobs and personals."
The site claims to have more than 17 million users worldwide — in more than 300 cities in 20 markets — which, if accurate, would be about two million more than Craigslist purports to have.
Inner Turmoil?
"It's been around in the international markets since early 2005, and this is now the U.S. roll-out, which probably was always something to be expected," Sterling Market Intelligence principal Greg Sterling told the E-Commerce Times. "But it's interesting and curious because of the eBay seat on the Craigslist board."
The New York Times quoted Hani Durzy, eBay's spokesperson, as conceding Kijiji is going to be eBay's classified advertising move in the United States and will be competition to Craigslist, as well as various other platforms.
"One of most interesting aspects of this whole thing is the conflict of interest eBay seems to have," Sterling said. "You can differentiate them (Kijiji and eBay) but really, how can you have an eBay director sit on the board of a site eBay is now competing with in a very, very direct way? You wouldn't have a director on both the boards of Coke and Pepsi, and I think that's the situation that exists here."
Downplayed Relationship
The way eBay seems to go out of its way to not publicize its Kijiji connection also puzzled Sterling.
"It's just very interesting that they are not trying to jumpstart the whole (by touting the eBay relationship)," he said. "It's a little bit counterintuitive."
The Craigslist crew may not be able to significantly change their design in reaction to the Kijiji expansion, said Sterling. "Craigslist, in terms of its capabilities and so on, leaves a lot to be desired," said Sterling. "But it's such a trusted brand and such a widely used site. It's the leader in the general classified segment by some margin. … All the others, without exception, have better functionality. But Craigslist has the luxury because it's such a widely known and trusted site and so successful. It's sort of thumbed it's nose at the user experience and the home-spun elements are part of its appeal. It doesn't appear slick or corporate."