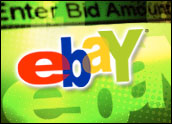 eBay is looking to expand its overseas reach with plans to acquire a minority stake in the South Korean online e-commerce market Gmarket.
The company has issued a statement that it is in discussions about a possible acquisition of Inter Park and Ki Hyung Lee's interests in the company.
Inter Park, a South Korean Web-based mall operator, is the largest shareholder in Gmarket.
Not a Done Deal
"While no definitive agreement has yet been signed or reached, in connection with the discussions, a voluntary preliminary filing has been made with the Korea Fair Trade Commission and preliminary approval of the KFTC is being sought," the statement reads. There is no assurance that the KFTC will approve the transaction, or that an agreement will be reached, it adds.
eBay is not commenting further, a spokesperson for the company told the E-Commerce Times.
It is unclear how open Inter Park is for acquisition. Earlier this year the company abandoned a plan to sell its stake in Gmarket because of the economic climate, Motley Fool Senior Analyst Rick Munarriz told the E-Commerce Times.
Assuming it can negotiate an agreement and satisfy regulators, a stake in Gmarket — and a general push to expand internationally — is a smart move for eBay right now, he continued.
The company has registered respectable growth — and its latest earnings were more than respectable: a 22 percent rise in profits for a net income of US$460 million, or 43 cents a share.
However, the auctioneer included a cautious guidance for Q3 — adjusted earnings of $1.72 to $1.77 a share for the rest of the year, which after taking into account the Q2 gains, is basically unchanged from the company's forecast three months ago — and its 20 percent rise in revenue represented the slowest pace in the company's history.
This economic period is eBay's sweet spot, and they should be doing better, Munarriz said. "After all, people are staying home, not driving to the mall, they want to save money and not buy things at full price." Expanding internationally offers considerable upside for the company — more than half of its revenues are earned oversees. It also owns stakes in online auction marketplaces in Argentina and Japan.
Global Go-to-Market Strategy
"eBay all along has been a global player," Munarriz said. Its global go-to-market strategy is to either bow out of a market if it is not No. 1 there — or buy its way to the top, he said.
"eBay is rarely content to be in second place in any market — they are not happy with silver medals."
Indeed, eBay's global track record is characterized by many starts and stops. In 2006, for instance, eBay closed its main auction site in China to replace it with one run by a Chinese company. It vacated the Japanese market in 2002, and only recently reentered it.
Global expansion has become almost a necessity for online auction firms that, like eBay, are finding the U.S. market to be too mature or not big enough to support the volumes necessary.
SalvageSale, an online marketplace for damaged, end-of-life, or surplus assets, for instance, has buyers and sellers in more than 140 markets, said President Jim Reilly.
"The consumer marketplaces have led the way with [going global], and now we are seeing it in the B2B (business-to-business) online space as well," he told the E-Commerce Times.
SalvageSale has grown its business in international markets significantly over the last two to three years, he continued, expanding into the United Kingdom, Mexico, India, China and Hong Kong. "The international portion of the buyer register is the fastest growing," he said.
More recently, the company established a UK subsidiary in 2007. "We anticipate it will be 5 percent to 10 percent of our business by 2009."