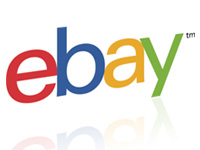 eBay on Wednesday announced it was leading a US$134 million investment in Snapdeal, which claims to be India's largest e-commerce marketplace.
eBay's first investment in Snapdeal came in mid-2013, when it poured $50 million into the company. Snapdeal merited additional financing because of its complementary business model and strong overall brand, eBay said.
The funds will go toward helping Snapdeal accelerate its growth. The Indian market is now comprised of 200 million Internet users and 140 million mobile Internet users.
"With 1.2 billion people and growing at a rate significantly greater than North America, the desirable demographics and economics of India are indisputable," Doug Stephens, founder of Retail Prophet and author of Retail Revival, told the E-Commerce Times. "Safe to say, if you're not playing in Asia, India or parts of Africa, you're missing out on massive growth potential."
The investment won't return an immediate profit, but eBay is smart to look east for long-term growth, said Matthew Ogborne, e-commerce specialist at Understanding E.
"While the average Indian person may not have the same disposable income as what we have in the Western world, the Eastern world is tomorrow's customer," he told the E-Commerce Times. "The results won't be instant, and it will be a long-term project, but it's a lot less cutthroat or saturated than China, Europe or the U.S."
Investing in Growth
Backing Snapdeal is an efficient way for eBay to penetrate the Indian market, said Ron Rule, CEO of Coracent.
"Since Snapdeal already has the logistics infrastructure and 20 million-plus loyal customers, I think it's a good fit," he told the E-Commerce Times. "No need to reinvent the wheel in another country when you can just own the inventor."
It also could help eBay take on competitors like Alibaba, Retail Prophet's Stephens said.
"Snapdeal and eBay seem aligned in their models, albeit Snapdeal is largely a merchant marketplace," he pointed out. "But given the nature of the Indian retail market, being largely composed of small to medium-sized retailers, this makes perfect sense and will complement nicely eBay's consumer-consumer model."
eBay can bring its own expertise to the table to help Snapdeal flourish in India's marketplace as well, Stephens added.
"eBay brings a couple of things to the relationship, including a knowledge of consumer-consumer sales dynamics, experimentation and intelligence in omnichannel sales, and also the payment piece with PayPal," he noted.
Gunning for Takeover?
eBay's investment approach with Snapdeal — incremental investments rather than a full-on buyout — is the right approach if eBay wants to establish itself in a new market, said Understanding E's Ogborne.
"The best way to think about the investment in Snapdeal is to say, 'We're engaged,'" he told the E-Commerce Times. "A commitment has been made, but it's not full-blown marriage, and either party could walk away if needed."
Or, if business goes well, it leaves the door open for eBay going forward, said Retail Prophet's Stephens.
"In other markets, eBay's investments have lead to buyouts further down the line," he noted. "This is the second investment in Snapdeal that eBay has made. There may not be a third investment by eBay — it may be an outright buyout."