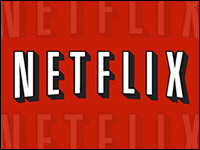 Netflix users who subscribe to Comcast Internet services soon may enjoy much smoother streaming video.
The companies have agreed to a "mutually beneficial interconnection agreement" with the goal of giving Comcast's U.S. broadband customers a high-quality experience when using Netflix's streaming video service.
The companies have worked together over several months to institute more direct connections between Netflix's and Comcast's services, they said in a statement.
The partnership already is providing Comcast customers with a smoother Netflix experience and will allow for future growth in Netflix's traffic, they added.
Terms of the multiyear agreement have not been disclosed.
Dipping Performance
Earlier this month, Netflix revealed data showing that video streaming performance on Comcast and Verizon had been dipping for several months.
"The agreement with Comcast means that Netflix customers on the Comcast network will receive a better Netflix experience," Netflix spokesperson Joris Evers told the E-Commerce Times.
Consumers by and large don't care about what happens behind the scenes, Dan Rayburn, a principal analyst at Frost & Sullivan, told the E-Commerce Times. Rather, "they click on Netflix and expect a good quality experience."
Netflix already was paying Comcast for a high-quality connection through intermediaries, Rayburn noted, so this deal is likely to lower costs for the company and is unlikely to affect the prices consumers pay for Netflix access.
"Netflix has made a business decision to go directly to Comcast rather than go through a middleman," he said.
Certainly, there's every chance that Netflix could strike similar deals with other Internet service providers without negatively impacting consumers.
Paying Directly
"As time passes, Netflix will develop more advanced service models, but that would have happened anyway," telecommunications analyst Jeff Kagan told the E-Commerce Times. "The news here is a better economic model for the industry with Netflix dealing directly with the … service providers. Netflix is responsible for roughly one third of all Internet traffic in the USA every evening. That's incredible for any single company."
It is not clear how, if at all, the agreement relates to the proposed merger between Comcast and Time Warner Cable. Comcast earlier this month agreed to acquire TWC in a US$45.2 billion deal.
Net Neutrality Concerns
A federal appeals court recently ruled the Federal Communications Commission had no authority to bar ISPs from charging companies like Netflix for preferential treatment of traffic on their networks.
That decision, along with the proposed Comcast-Time Warner Cable merger, has prompted concerns among advocates for Net neutrality — the concept that ISPs must treat all online traffic the same and not give preferential treatment to its own — or its partners' — services.
However, Comcast promised to adhere to Net neutrality through 2017 as part of its acquisition of NBCUniversal in 2011. That promise would remain should the Time Warner Cable deal close. Also, Comcast affirmed in a statement that it would not give Netflix preferential treatment.