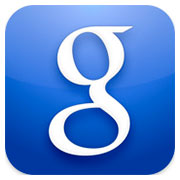 Google has kicked explicit pornographic advertising from its ad network. The company said it made the AdWords change, which it announced in March and recently brought into effect, "as an effort to continually improve users' experiences with AdWords."
Advertising policies were updated to reflect the updated stance on sexually explicit content, which is now prohibited from AdWords. Google changed guidelines on other types of adult content, and the move affects advertising in all countries.
The policy still allows advertising for businesses such as strip clubs and adult dating sites, as well as massage services where there is no implication of sexual intimacy.
"Google will lose out on quite a bit of ad revenue," telecom expert Jeff Kagan told the E-Commerce Times.
"On the other hand, it will also attract new ad revenue because of this move. Apparently Google thinks the new ad revenue will be greater than what they will lose. Also, Google likely thinks this will give it a cleaner image in the marketplace," he said.
'Huge Industry'
"Porn may be a huge industry, but not everybody approves, and that is the crux of this Google move," Kagan noted. "I think advertising on Google has become an important segment of the marketing pie for the sex industry."
In early June, Google apparently sent an email to companies that were likely to be in violation of the policy when it came into effect. It said that Google would no longer accept ads depicting hardcore pornography or graphic sexual acts, according to CNBC.
Google would disapprove all ads and websites that violated the new policy, it noted, and it would urge those companies to make any required changes to their ads or websites so their ad campaigns could continue.
Google typically waits three months between announcing AdWords policy changes and putting them into effect, because "we routinely give advertisers a heads-up in advance when we're making a policy change," Google spokesperson Aaron Stein told the E-Commerce Times. "We want to give them time to make the necessary adjustments to their campaigns or ads."
Impact Unclear
The impact of the move is not yet clear. It seems it might hurt smaller purveyors of adult content. Porn aficionados are perhaps more likely to be familiar with the big names, which in turn may not need to advertise as much.
New and small adult sites, however, might find it more difficult to obtain recognition amid the torrent of pornographic material that already exists on the Web. Google's search algorithms prioritize sites with frequent updates and free content, CNBC reported.
Meanwhile, though many adult entertainment companies use AdWords, knowledge of certain sites often spreads through word of mouth and traditional search results.
"Porn" is one of the most-searched for words on Google's search engine. Total queries for "sex," "porn," "free porn" and "porno" collectively reached almost 351 million in May, according to the CNBC report.
Industry Hampered
Other companies in recent months have taken steps that adversely affected those who work in the porn industry. For instance, Chase Bank closed the accounts of hundreds of industry workers, while Amazon deleted the product wish lists of many performers. PayPal, meanwhile, has closed the accounts of others.
Last year, Google clamped down on those making an income through pornographic ads they posted on Blogger by threatening to delete the accounts of those who did not remove such ads.
"Companies often encourage and embrace companies and entire industries that create revenue in the early and leaner years," Kagan said. "However, once companies become successful, they tend to go more mainstream. The reasons are many — but basically, they don't want to alienate any of their potential users or partners. As Google matures, we will see more of this kind of move."
Ad Investments
While it is cracking down on sexually charged advertising, Google recently has made investments into ads elsewhere.
The company last month acquired mDialog, which specializes in video ad technology. It helps large media firms manage and deliver ads on several platforms, including mobile.
As Google turns away from the porn industry, porn fans and companies increasingly might turn to other search engines. Bing, for example, reportedly shows more explicit content in image search results for sex-related terms than one might find in a Google image search. Whether porn advertisers shift to Microsoft's ad network remains to be seen.
Policy Shifts
This is far from the first time that porn advertisers have been affected by advertising policy changes.
"Porn is the primary reason for the 2003 CAN-SPAM Act barring spam from within the U.S.," said marketing expert Lon Safko.
"Spam is defined as any email that is an 'unsolicited commercial message.' Porn spam was out of control. At the same time, the [Federal Communications Commission] also made them tone down their banners, search engine listings, pop-ups, and other online promotion," he told the E-Commerce Times.
"The search engines like Yahoo and Google cooperated even though it meant billions of dollars lost in banner click-through ad revenue and then banner impression revenue," Safko recalled.
"I think for Google, toning it down was a good thing," he added. "I think for Google to censor it completely — that's a slippery slope. What Google censorship will be next, non-Google paid advertisers?"