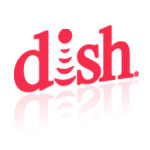 Dish Network this week chalked up another victory in the courts for its Hopper digital video recording service.
An appeals court rejected a bid from Fox Broadcasting Company to disallow some features in the Hopper platform, namely the place-shifting capabilities of Dish Anywhere and Hopper Transfers.

Dish Hopper With Sling
Dish Anywhere allows Hopper customers the option to view content remotely from Internet-connected devices like tablets, smartphones and computers. Hopper Transfers lets iPad users move or copy certain Hopper recordings to their device, eliminating the need for an Internet connection to view the content.
Dish's streaming of the content was unauthorized, Fox argued, and it appealed to the court to prohibit it. However, the Ninth Circuit Court of Appeals upheld a lower court's September decision allowing Dish to continue providing those services.
Lack of Evidence
The lower court made legal errors and false factual findings in the September ruling, Fox claimed, but the appeals court failed to agree with its assertions. The appeals court threw out Fox's claim that those specific functions of Hopper — which has been in operation since January 2012 — would "irreparably harm" it, citing a lack of evidence.
Fox's argument echoed the Supreme Court's June ruling that Aereo — a streaming service for broadcast television — violated copyright laws, effectively halting Aereo's service. (However, Aereo is attempting to revive itself in the form of a cable company.)
Dish "engages in virtually identical conduct when it streams Fox's programming to Dish subscribers over the Internet," Fox claimed, adding that it "has repeatedly raised the same defenses as Aereo which have now been rejected by the Supreme Court."
Physical Presence
The Dish service is very different from Aereo's, Dish argued, in that the Hopper DVR system is physically present in consumers' homes, while Aereo's DVR system is based on a cloud platform.
"Fox's contention that what Dish is doing is virtually identical to Aereo is only correct inasmuch as the Internet is being used to deliver a TV channel," said Colin Dixon, founder and principal analyst at nScreenMedia.
"There the difference ends. The equipment performing the transmission is in the customer's home, completely dedicated to that customer. The customer simply directs the DVR to tune a channel and the sling functionality transmits it to them, wherever they may be," he told the E-Commerce Times.
"I'm not sure what harm Fox is claiming. In the Dish arrangement, Fox is getting paid a license fee for the content being consumed and credit for the viewing so that ads can be valued correctly. Neither of these things were true with the Aereo case," Dixon explained.
"The most obvious difference to me is that, unlike Aereo, Dish pays retransmission and affiliate fees to networks," said Andrew Frank, research vice president and distinguished analyst at Gartner.
"Dish is not seeking to avoid these fees, as Aereo was. The fact that Aereo and Dish used similar arguments about the role of innovative technology in their service architectures seems to me secondary to the issue of how disruptive each appears to the flow of revenue from distributors to copyright holders. I think Hopper's AutoHop — ad-skipping — feature might be an even more contentious issue," he told the E-Commerce Times.
Trial Pending
The spat between Dish and Fox would best be resolved at a trial, the appeals court determined; it is scheduled to begin in January.
In 2012, Fox, along with ABC, CBS and NBC, sued in an attempt to halt the AutoHop and Primetime Anytime features on the Hopper platform. The Ninth Circuit appeals court rejected that lawsuit last year.
If the court rules in favor of Dish in the Fox trial, it "will do little to resolve the fundamental problem that technology seems to have outdistanced the vision of pre-Internet lawmakers," Gartner's Frank suggested.
"It will, however, continue the trend toward time-shifted and place-shifted viewing, which gives consumers more control over their media experiences. The question of whether this would harm or ironically help broadcasters is complex, but it does seem somewhat reminiscent of the Sony v. Universal "Betamax" case, in which the movie industry, having argued that consumer VCRs would do irreparable harm to their business, ultimately enjoyed a windfall from the home video market," he observed.
Negotiations Needed
"This was the fifth consecutive court ruling that upheld the Hopper's ability to skip commercials or transfer certain recordings to other devices," said Mike Paxton, a senior analyst at SNL Kagan MRG.
"While it's possible that Fox will again appeal the ruling, it appears that if broadcasters want to successfully stop Dish subscribers from using those features, they are going to have to take a page from the recent Disney retransmission deal with Dish. That deal, which was negotiated as part of a retransmission consent agreement, calls for Dish to alter its ad-skipping Hopper feature so that it won't work on ABC, ESPN and other Disney network shows until three days after a show airs," he told the E-Commerce Times
"Overall, it seems that if broadcasters want to stop Dish subscribers from using Hopper's still-controversial features, they need to rely on commercial agreements rather than trying to go through legal channels," Paxton added.
"Service providers, broadcasters and viewers all realize the industry is changing," telecom analyst Jeff Kagan pointed out.
"Some like the change and opportunity, and others don't," he told the E-Commerce Times. "Some would prefer things stay put since that is the way their business is built."